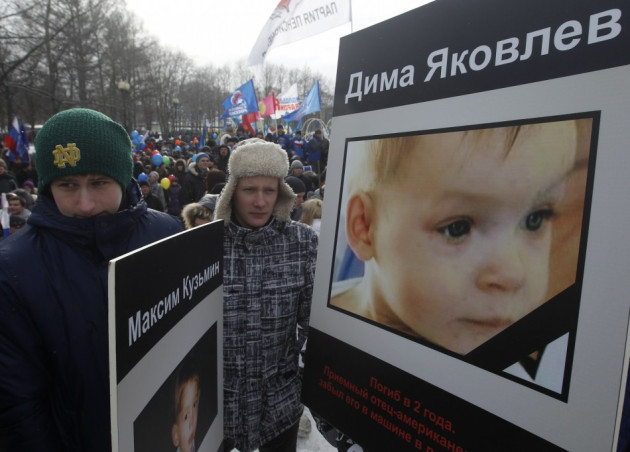 Italy is the only country that will be able to adopt Russian children because it forbids same-sex marriages, said a Kremlin official.
Pavel Astakhov, children rights commissioner in Moscow, said a bilateral adoption agreement is in place only with Italy for its long-standing refusal to recognise gay marriages.
"It is not our fault. You [foreign partners] should work harder if you want international adoption to continue. Our priorities differ from yours. We generally prioritise the adoption of children inside the country," he told Interfax news agency.
"It turns out that Italy is currently the only country whose citizens are able to adopt Russian children because, first of all, this country refused to recognise same-sex marriage, which, for its part, does not require Russia to change the existing agreement, and, secondly, they [the Italians] abide by the terms of this treaty. That is all."
Last year, president Putin signed a bill banning Americans from adopting Russian children. The so-called Dima Yakovlev law, named after a toddler who died when his American adoptive father left him in a car in torrid heat for hours, was supposedly in retaliation for the US's Magnitsky Act, which targets Russian officials considered to be human rights violators.
UNICEF estimates there are about 740,000 children not in parental custody in Russia while about 18,000 Russians are on the waiting list to adopt a child. The US is the biggest destination for adopted Russian children: more than 60,000 of them have been taken in by Americans.
"Indeed, so far we have not banned citizens of countries other than the United States from adopting our children," said Astakhov. "But we have not encountered the same problems with any other country as with America. Adopted Russian children have died only in America. American-style instances of paedophilia, violence and abuse have not been reported in any other country. It is a fact."