Russian spy chief speaks to CIA about Wagner mutiny and Ukraine
An armed rebellion led by Wagner Group's boss Yevgeny Prigozhin had sparked a crisis in Russia.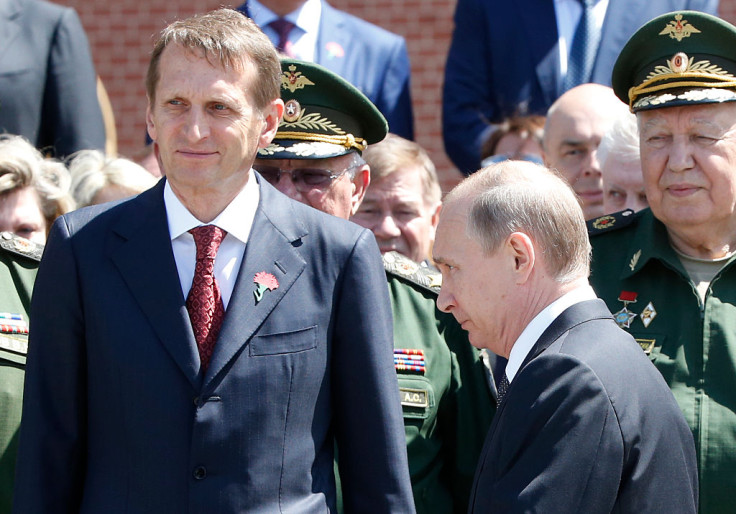 Russia's foreign intelligence chief Sergei Naryshkin admitted that he spoke to CIA chief William Burns over a phone call to hold a discussion days after the Russian mercenary Wagner group's brief mutiny.
Naryshkin told Russia's TASS news agency that the two also discussed "what to do with Ukraine" in a call that went on for about an hour. However, the CIA has not given any clarification on the claims made by Naryshkin.
An armed rebellion led by Wagner Group boss Yevgeny Prigozhin had sparked a crisis in Russia, but Vladimir Putin got lucky as the rebels stood down after striking a deal with the Kremlin.
On June 30, the New York Times and Wall Street Journal reported that Burns called Naryshkin to make it clear that the United States had no role in the Wagner rebellion.
"I think it was more of a pretext because the main part of the conversation was focused on discussing issues and events related to Ukraine," The Moscow Times quoted Naryshkin as saying.
"We were thinking, discussing what to do about Ukraine," he further stated. The group launched an armed rebellion against the army's top brass on June 23, but the march on Moscow was soon aborted. It was an outcome of increased tensions between Russia's military leadership and the mercenary group.
Prigozhin's men had been at the forefront of the Russian assault in eastern Ukraine for months. He had earlier accused the Russian authorities of withholding ammunition supplies.
He accused Russian Defence Minister Sergei Shoigu of "treason" for allegedly withholding ammunition supplies to his forces. He even claimed that Moscow may be trying to set them up as possible scapegoats if his country loses the war in Ukraine.
"If we retreat, then we will go down in history forever as people who have taken the main step towards losing the war," Prigozhin said. He made the claims in a video posted on the Wagner Orchestra Telegram channel.
He also blamed Russian generals for the thousands of Russian losses the country has suffered since the Ukraine invasion.
Prigozhin defended the mutiny, stating that it was an attempt to save his mercenary group and expose the failures of Russia's military leadership, per a report in AFP.
"We went to demonstrate our protest and not to overthrow power in the country," Prigozhin said in an online audio message. He insisted that it was done "to demonstrate our protest, and not to overthrow power in the country." Several reports have claimed that he has now been exiled to Belarus.
Wagner, a private military company, used to work closely with Russia's defence ministry. It was founded by Putin's crony, Yevgeny Prigozhin. Last month, he warned the prisoners against deserting.
Putin also confirmed that the group was wholly funded by the Russian federal budget and added that the Russian government has paid the group billions of dollars since the invasion of Ukraine.
Meanwhile, Belarusian President Alexander Lukashenko has taken credit for the Wagner Group aborting the mutiny. He also claimed that he was the one who stopped Russian President Putin from killing Prigozhin.
"I said to Putin: we could waste him, no problem. If not on the first try, then on the second. I told him: don't do this," Lukashenko said. It also needs to be noted that Putin's enemies have a history of getting killed under mysterious circumstances. It now remains to be seen if Prigozhin stays alive after having rebelled against the Russian leader.
Meanwhile, it has been more than 16 months since Russia invaded Ukraine, and thousands of civilians and soldiers have died on both sides, with no signs of the bloody conflict coming to an end anytime soon. The war has only created more camps and sides, with no one willing to put an end to the suffering of the common people.
© Copyright IBTimes 2023. All rights reserved.