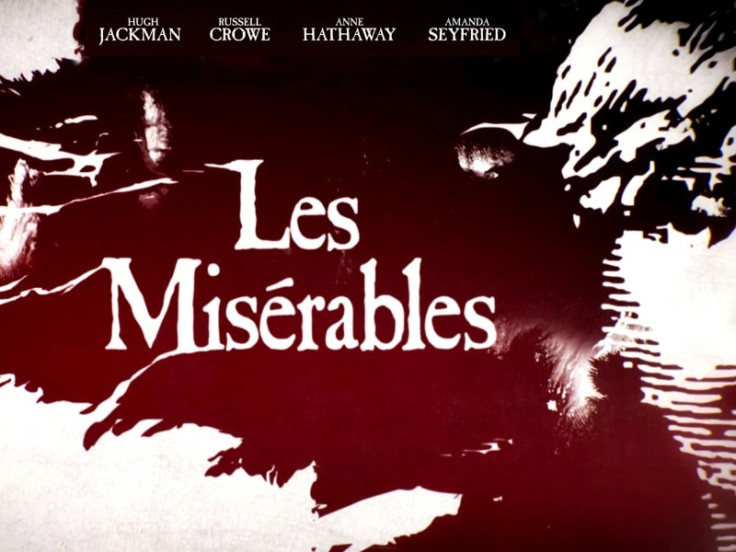 Musical Les Miserables, which is now being staged in Singapore, has run into trouble with the authorities. Following complaints from members of the public, the production had decided to remove a same-sex kissing scene to ensure that the musical maintained its 'general' rating by the authorities.
Cameron Mackintosh's musical, which will end its performance in Singapore on 24 July, was forced to remove a kissing scene involving two male actors during the song Beggars at the Feast. The musical's organisers, Mediacorp VizPro said the scene was "intended to be comic".
However, the Media Development Authority in Singapore did not find anything comical about the scene and said it had reviewed the performance when it received feedback from the public. The authority said that the inclusion of the same-sex kiss was not highlighted in the script when it was submitted to the agency for classification.
The authority had classified the musical as for 'general' viewing which meant that it was suitable for the general audience including young children. If the production had insisted on keeping the kissing scene, the classification would have been changed to Advisory which warns the audience that the show contains some mature content for which parental guidance is advised.
Moses Lye, who heads Mediacorp VizPro, told ChannelNewsAsia: "Beggars at the Feast is a comical scene during which the villain Thénardier makes fun of the wedding guests. He gives one of them whom he describes as queer, a quick peck on the lips. The kiss was intended to be comic."
He said immediate action was taken and producers adapted the scene. The MDA, however, has warned that action will be taken for breaching licensing conditions.
Les Miserables is the longest-running musical in the world and the original show is now into its 31st year in London. Mackintosh's new production has since opened in Broadway, Australia and in Singapore.