Saudi Arabia executions threaten Middle East as diplomatic row ensues between Riyadh and Tehran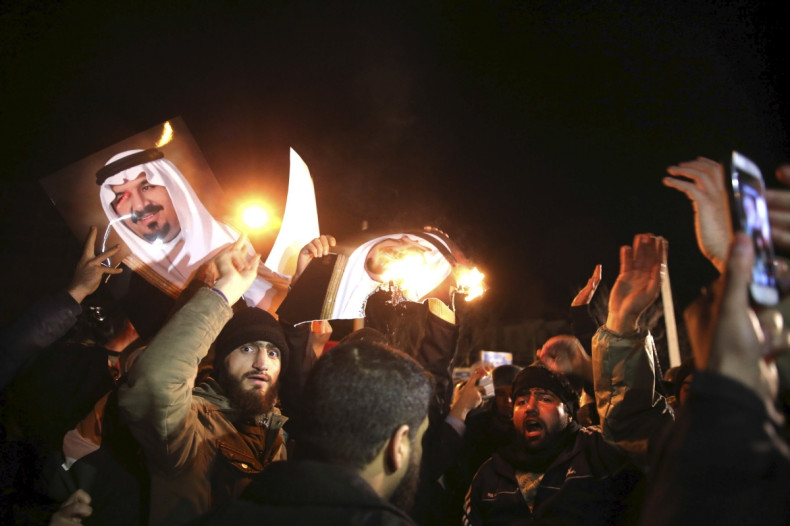 Saudi Arabia's execution of 47 terrorists including a prominent Iranian cleric has touched sensitive nerves in the Middle East. Regional stability is being threatened over the Sunni kingdom's move as furious Shia inclined Iran – not the nation to bow under pressure – has reacted strongly.
A diplomatic spat has started between the two Middle East powerhouses as Tehran and Riyadh have summoned each other's envoys to convey their anger. The regional heavyweights are known for their rivalry, but the execution of Shia religious leader Nimr al-Nimr and Faris al-Zahrani, an al-Qaeda convict, have escalated differences between the two countries. Nimr, was instrumental in anti-government protests in eastern parts of Saudi Arabia and was convicted on terrorism charges.
Following Iran's stinging response to the executions, the Islamic kingdom's foreign ministry spokesperson issued a statement saying: "The Iranian regime is the last regime in the world that could accuse others of supporting terrorism, considering that [Iran] is a state that sponsors terror, and is condemned by the United Nations and many countries."
The statement carried by the official Saudi Press Agency said: "Iran's regime has no shame as it rants on human rights matters, even after it executed hundreds of Iranians last year without a clear legal basis."
Shortly after the announcement of the executions, Iranian Supreme Leader Ayatollah Ali Khamenei's Twitter account posted a message reading: "Awakening is not suppressible." Iran's foreign ministry also said that Riyadh would "pay dearly" for its "irresponsible policies".
Amid snowballing crisis, global powers and bodies expressed serious concerns that the turn of events could have perilous repercussions in the Middle East, a region which is already under deadly conflict.
The US State Department spokesperson John Kirby said: "We are particularly concerned that the execution of prominent Shia cleric and political activist Nimr al-Nimr risks exacerbating sectarian tensions at a time when they urgently need to be reduced. In this context, we reiterate the need for leaders throughout the region to redouble efforts aimed at de-escalating regional tensions."
EU Foreign Policy chief Federica Mogherini echoed similar concerns insisting that Saudi executions could "further sectarian tensions that already bring so much damage to the entire region, with dangerous consequences".