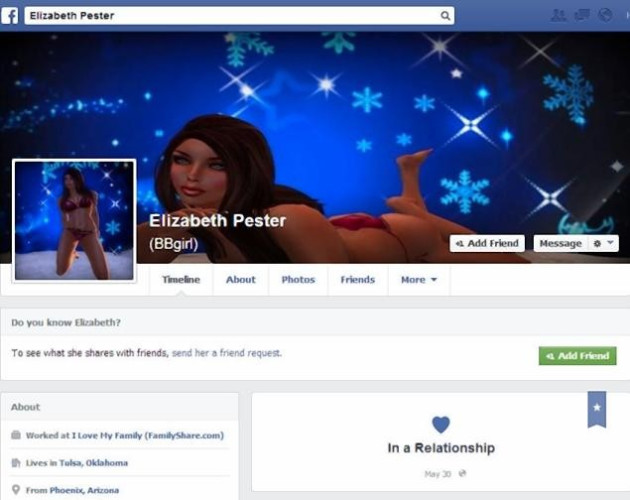 A US couple neglected their child to the point where it almost starved to death, as they chose to live a fantasy life in an online virtual world.
Mark Knapp, 40, and Elizabeth Pester, 33, were arrested and charged with the abuse and neglect of their toddler daughter after she was admitted to hospital weighing only 13 pounds (4kg). She remains in a critical condition.
The couple told doctors that they would not be able to visit their daughter for a day after bringing her in, despite living only three miles away.
Police officers found the couple surrounded by empty pizza boxes playing video games when they arrived at the couple's home. Knapp and Pester asked if police were there to tell them their daughter had died; officers replied that she was still alive, according to a police report.
The couple are being held in Tulsa county jail, each on a $50,000 bond.
"My gut feeling is the child probably never left the apartment. She can't walk, they claim that she can crawl, the back of her head is completely flat," Detective Danielle Bishop of Tulsa Police Department told News on 6.
The child was taken into custody by child services in 2012, as she weighed considerably less than other children her age.
The couple were allowed to take their daughter back on condition that they return her regularly for weight checks. However, authorities had failed to monitor the child's condition since last summer.
As their daughter starved, the couple lived a high-tech fantasy life on Second Life, an online virtual community.
Pester allegedly rescheduled appointments for her daughter's health to be checked around her performances as a virtual DJ.
Her virtual alter-ego, DJ Syn, was a scantily clad blonde, and the couple enjoyed virtual birthday parties and even a virtual wedding online.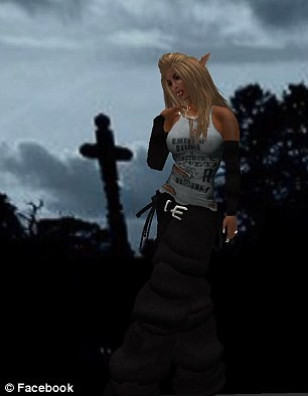 In 2010, a Korean couple let their baby starve to death as they raised a virtual child online.