The world of secret sex workers, who are married and engage in prostitution without their husbands knowledge, has been explored in a recent book.
Dr Prabha Kotiswaran explored the economic and legal difficulties surrounding India's burgeoning sex trade in her book Dangerous Sex, Invisible Labor.
During her in depth field-work, Kotiswaran found an emerging economy of secret sex workers - married women who are engaging in prostitution without their husband's knowledge.
Kotiswaran, senior lecturer in law at London's School of Oriental and African Studies, discovered that poor women in India face so much sexual harassment in the working world, often being expected to perform sexual favours to employers, that sex work almost represented an improvement.
"The Hindi term for sex amongst many poorer women, was actually "work", they really viewed sex as some sort of chore," Kotiswaran said during an interview on BBC Radio Four's Thinking Allowed. "It meant that the line that we traditionally have between sex and work was a lot more blurred."
During her field work, Kotisawaran spoke to hundreds of sex workers, including one woman who was happily married to a man who worked as a furniture painter and therefore his income was very erratic.
In order to boost the family income, the woman took on a job in a garment shop, but after suffering regular sexual harassment at work, she decided to return home and work as a secret sex worker.
"She maintained boundaries very clearly. She had a set of saris for sex work and a set of saris for housework and she was fiercely devoted to her husband and was very proud that they didn't have to rely on relatives for support through a family crisis,
"There was a considerable amount of pathos in her recounting of how he would earn 100 ruppees in a 12 hour shift while she could earn 200 rupees in five minutes," said Kotiswaran.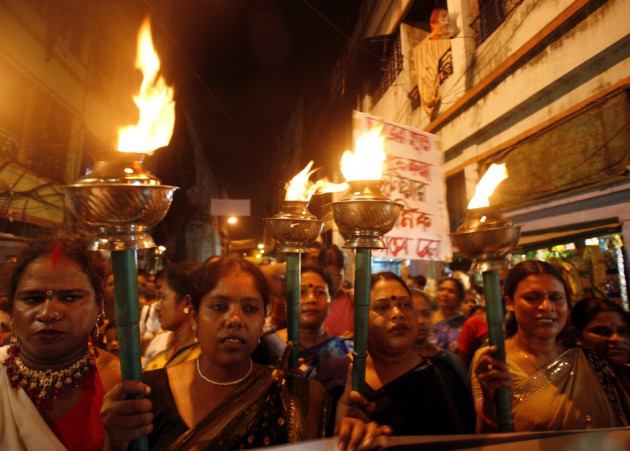 Dividing her time between Sonagachi, Kolkata's largest red-light area, and Tirupati, a temple town in southern India, Kotiswaran found several different types of sex workers, each with their own economy and place in society.
Women who have been trafficked into sex work and are paying off a debt.
Women who work almost like contractors, splitting their profits with their brothel keepers.
Independent sex workers, including secret sex workers.
She found that sex workers had very different social positions depending on their location. In Sonagachi, workers are typically better protected from attacks and corrupt police due to their high numbers, but are shunned by the public for working in a red light district.
Workers in Tirupati tend to be independent and have much less protection, but are significantly more socially embedded.
Kotiswaran claims that it is because of the diversity of the sex trade throughout India, that a simple criminalisation process will not succeed in stamping it out.
She said: "The political economy of these markets is very different, but there's an assumption by both abolitionists and sex work advocates that criminal law is the key to solving some of the problems in the sector.
"It turns out that the anti sex work criminal law often relates to a whole range of other laws. We currently don't have a grip on the laws. For example in Sonagachi the rent control laws determine the economics of sex work there. Unless we have a more complex and nuanced understanding of the rule of the law on these markets we can't even begin to asses the unintended consequences of law reform."