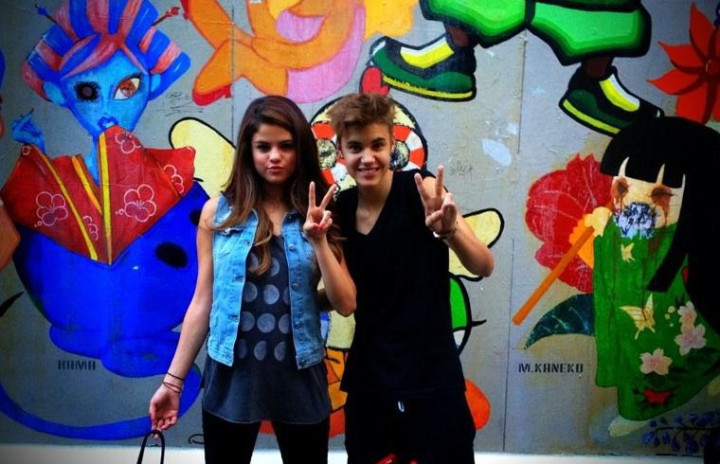 Since reports Justin Bieber and Selena Gomez have broken up surfaced, Twitter has recorded tweets supporting the Canadian teenager. Here is a selection of these tweets:
A Bieber fan named meti: "#StayStrongJustin I hate people saying that soldiers dying should trend, then try and trend it, this trend is only for Justin and Beliebers"
Another fan: "From trending #StayStrongJustin to making Justin smile tweeting cute pickup lines, Beliebers are the bestest. We honestly deserve a grammy."
Shaine Dawson tweeted: "So many cheesy funny pick up lines towards Justin on my timeline. Beliebers are the best trying to cheer him up #StayStrongJustin :)"
@Riancosta posted a video, praising the singer, along with this tweet: "RT if you will always be with Justin !!#StayStrongJustin"
Natascha Bieber posted: "I just want Justin to be happy. Stay Strong Justin, because everything is going to be alright <3"
Fans' tweets aside, there has been no official word from either Gomez or Beiber, except for this tweet from the Canadian: "u guys r funny. #ilovemybeliebers"
Reports the two are having relationship problems have been around for some time. However, a more official notification came after a source told People magazine: "With them being apart so much it got complicated. She had some trust issues. It's not easy, but the relationship needed to end."
Gomez and Bieber went public with their relationship in February last year, when they attended the Vanity Fair Oscar party together. Talking to radio station Z100 in March 2011, Gomez revealed she was bullied by Bieber fans shortly after the pair went public with their relationship.
"It hurts, it really does," she told Z100 radio in NYC then, "I don't feel like I'm doing anything wrong. I've been best friends with him for a very long time. It does hurt my feelings a lot, but I try not to focus on it."