Sepp Blatter Racism Row: Top 5 Blatter Blunders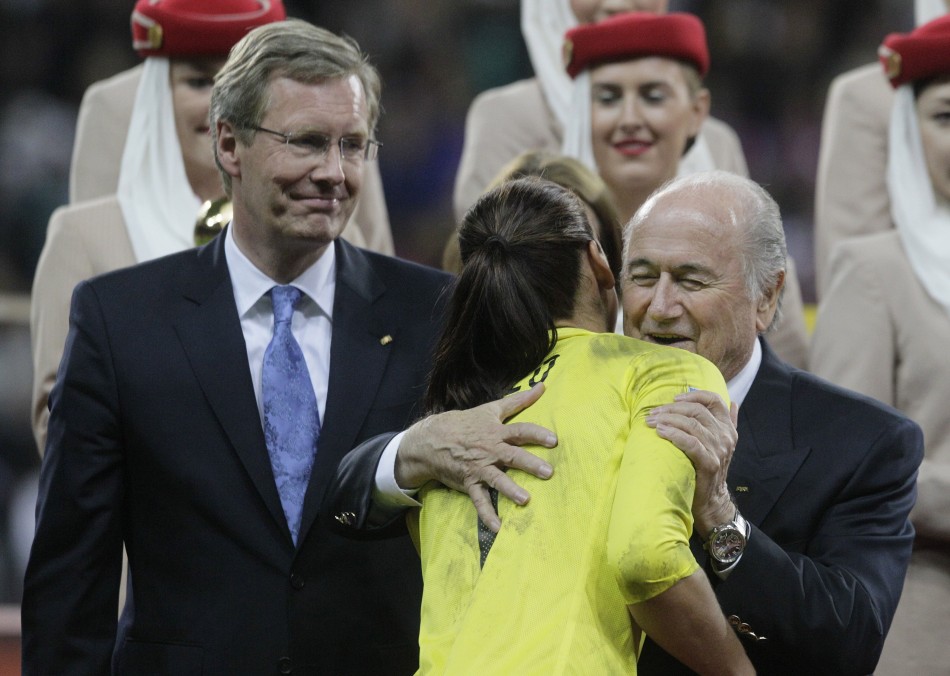 The fall-out from Sepp Blatter's recent remarks on the state of the world's favourite game - "there is no racism... at the end of the game, we shake hands" - continues to dominate the back-pages this morning. But Blatter's latest blunder is just the most recent in a series of contentious public moments.
The 75-year-old has been desperately trying to backpedal on his comments, as media, players and football officials denounce them. Gordon Taylor, the head of the Professional Football Association, is the most recent name to join the clamour urging Blatter to quit.
"I just feel it's the straw that broke the camel's back," said Taylor. "When you see the corruption they've had at Fifa, the comments he made about homosexuals not going to Qatar, the way he talked about women's football, the style of the arrangements for the World Cup, the fact he won't have technology. I think it's really time to move over for (Uefa President) Michel Platini.
"It is embarrassing - if one person should get it about racism it is the head of Fifa, which has 200 countries in the world, is so diverse with different cultures, creeds and colours.
"He doesn't understand how divisive racism is - it creates 'them and us'. Football should be about pulling people together in society ...
Here, IBTimes Sport takes you through some of the FIFA president's most notable contributions to football's big issues:
© Copyright IBTimes 2023. All rights reserved.