India: Seven Elephants Killed After Train Ploughs into Herd in West Bengal [GRAPHIC PHOTO]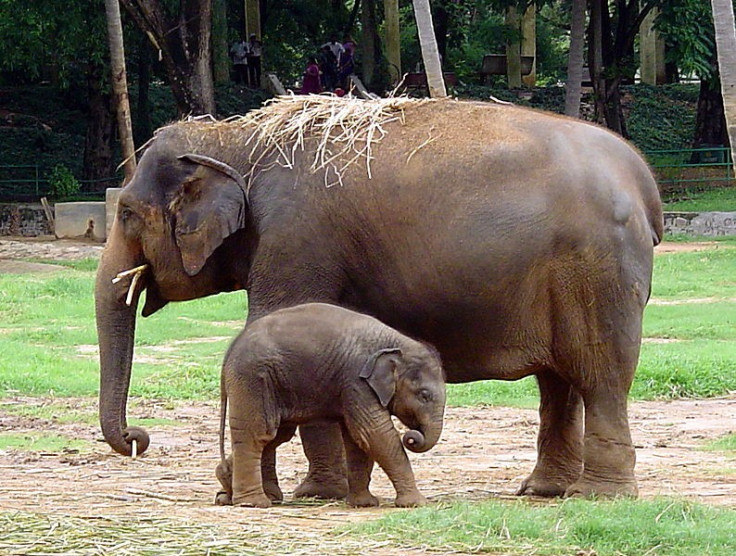 Seven elephants have died in India after a speeding train ploughed into a herd in West Bengal.
The elephants were hit by a train near Nagrakata in the Jalpaiguri district. Of the dead, two were calves.
Several other elephants in the herd of around 40 were injured by the train, which was travelling in excess of 40km/h.
The West Bengal Forest department said that over 10 elephants have been killed by trains in north Bengal, senior officials said.
Authorities with the Forest Department want the speed limit reduced to 25km/h along the route where the elephants were killed.
"The incident is a result of callousness on the part of the Railways. There is a clear restriction on speed, not exceeding 40 kmph. But we have reports that the Guwahati-bound Kabiguru Express was running at a higher speed," minister Hiten Barman told The Hindu.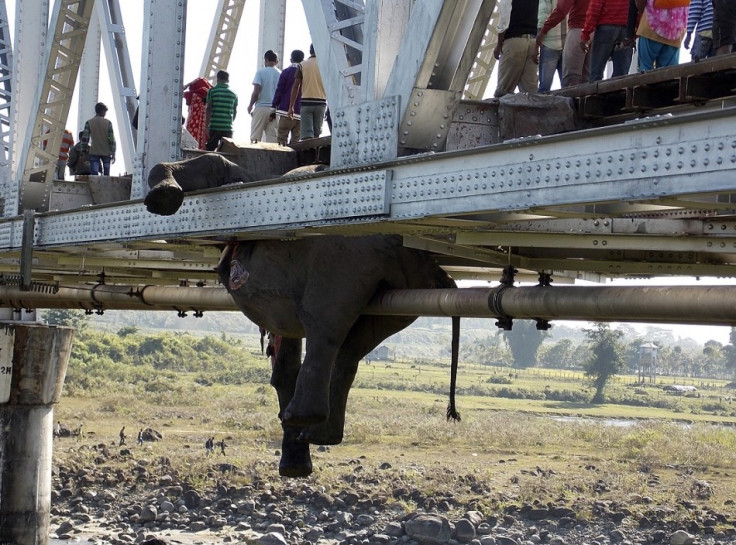 "We have repeatedly urged the Railways not to use the 165-km-long track between Siliguri and Alipurduar. Instead, they should use an alternative route as elephant corridors run across the existing one."
The incident took place 55km from Jalpaiguri town and the train involved was a passenger train heading to Dibrugarh in Assam, NDTV reports.
A train has been dispatched to the accident site to remove passengers who were left stranded in the forest. Forest officials were also at the site treating the injured elephants and removing the dead animals from the area.
Barman added: "The herd scattered, but returned to the railway tracks and stood there for quite some time before they were driven away by forest guards and railroad workers who rushed to the spot after the accident."
A similar incident took place in 2010 when a goods train mowed down and killed seven elephants in Dooars, West Bengal. The Forest Department filed a lawsuit against the railway company for negligence following the event.
Animesh Basu, a wildlife activist and co-ordinator of the Himalayan Nature and Adventure Foundation, said: "It is an irony that elephants are being killed by speeding trains in north Bengal on regular intervals, even though it has been declared as the heritage animal in India and an elephant calf is the mascot of Indian Railways."
© Copyright IBTimes 2023. All rights reserved.