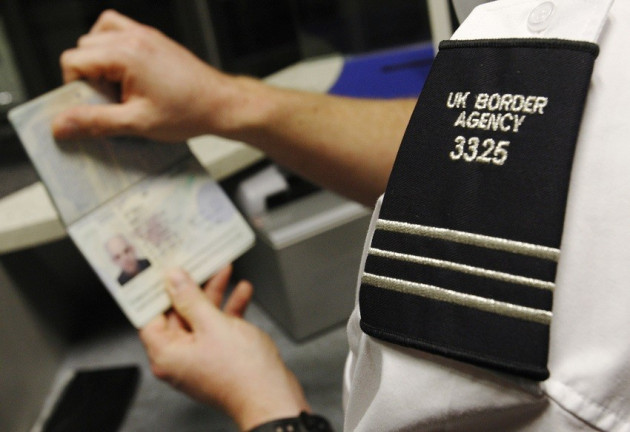 A happy couple got a shock on their wedding day when a squad of Border Police stormed in to the church and halted the service.
Immigration police mistakenly believed that nuptials between a Italian man and a Chinese woman were a sham wedding.
The service was brought to an abrupt halt for 30 minutes while officers interrogated the man and woman on suspicion of conspiring to get a UK Visa.
Even the bridesmaids got questioned by officers wearing flak jackets at a registry office at Kings Cross, reported the Camden New Journal.
During the course of the interrogations it became clear the authorities had made an embarrassing mistake. It was established the Chinese woman and Italian man were genuine partners, not fraudsters trying to get a visa to stay in the UK under false pretences.
Apparently, suspicions had been raised by a registrar when the couple could not spell each other's surnames. The wedding ceremony was able to resume and they tied the knot without further drama.
Migration Rights Network spokesman Jan Brulc told IBTimes UK: "If you imagine having one of the biggest days of your life being busted by the Home Office then there is not much comfort you take from them afterward in terms of an apology.
"The Home Office should think about parachuting in to someone's wedding and whether that is acceptable because I think many people will think it is not."
He claimed that busting sham weddings at the altar was a good way of generating publicity for the government.
A Home Office spokesman said: "Where suspicions are raised that a marriage may not be genuine we will investigate. On this occasion no action was taken."
A Camden Council spokesman said: "We are legally obliged to report any suspected sham marriages or civil partnerships to the Home Office. It is then for the Home Office to decide how to progress and whether to take action."