TV's Mr Nasty, Simon Cowell, has taken his bitchiness to new heights by hiring an aerial sign-writer to scrawl a cheeky birthday message to Cheryl Coyle.
The 52-year-old music mogul made the public dig at the Promise This singer in the sky above her Las Vegas hotel.
After Cole embarrassed him on his last birthday, Cowell got his own back by having written on the clear, blue sky: "Cheryl - Congratulations. You're 30 next year! Ha ha ha."
The message was created 10,000ft above the Encore hotel, and visible within a 15-mile radius.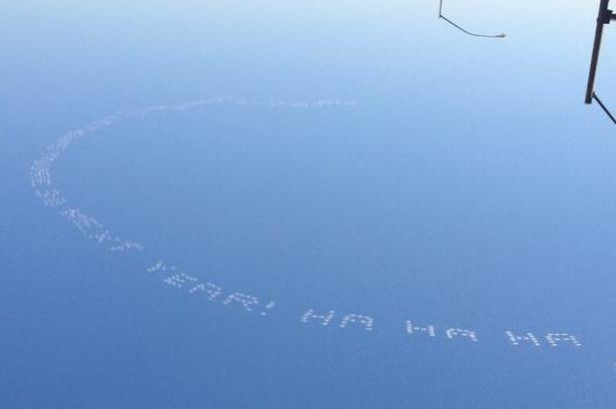 The frenemies have still not kissed and made up after Cowell publicly humiliated Cole by sacking her as US X Factor judge in 2011.
Last year she chartered a plane to fly over Cowell's Los Angeles home 52 times trailing a banner that read: "Simon Cowell is 52 today! Ha ha ha! Love Cheryl xoxo."
"He didn't want anyone to know it was his birthday," she said at the time. "A perfect opportunity for me."
Cole is in Sin City celebrating her 29th birthday with the help of Girls Aloud pals Nicola and Kimberley and manager Will.i.am.