Talks between Chelsea and Jose and Mourinho regarding the Special One's return to Stamford Bridge have reportedly stalled, increasing speculation that the Real Madrid coach could be line to replace Sir Alex Ferguson.
The legendary United manager announced his decision to retire as United boss after 26 years in charge at Old Trafford on Wednesday morning, immediately leading to host of names being linked with perhaps the most difficult job in football.
Prior to Ferguson's mammoth announcement, The Times led with reports that talks between the Chelsea hierarchy and the current Real Madrid head coach had broken down, with Roman Abramovich's refusal to meet a £17 million buyout clause thought to be the source of the problem.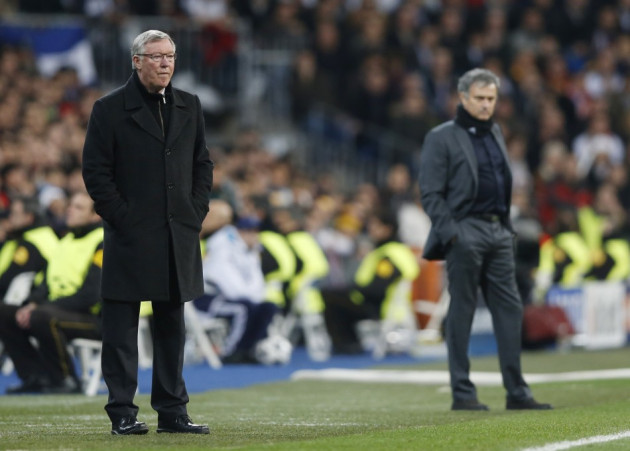 Mourinho, who dropped huge hints suggesting he wants a return to Stamford Bridge following Real's Champions League dismissal last week, is reportedly reluctant to proceed with the move unless Los Blancos receive full compensation for the remainder of his contract with them - which ends in 2016.
But having paid over £70 million in compensation fees after dismissing managers - not including fees such as the £13.3 million paid to Porto to bring Andre Villas-Boas to the club in 2011 - Abramovich may not be willing to part with such cash to bring the man who he failed to see eye to eye with back to the club.
Ferguson's shocking announcement that he will walk away from management at the end of the season has stunned the footballing world.
An official statement released by the Scot read: "The decision to retire is one that I have thought a great deal about and one that I have not taken lightly. It is the right time.
"It was important to me to leave an organisation in the strongest possible shape and I believe I have done so. The quality of this league squad, and the balance of ages within it, bodes well for continued success at the highest level whilst the structure of the youth set up will ensure that the long-term future of the club remains a bright one."
Reports on Tuesday strongly suggested that Everton manager David Moyes had been selected to take over from Ferguson, but today's official announcement from the United camp combined with reports of the impasse between Chelsea and Mourinho has thrown the Special One's name strongly back into contention.
In addition to Moyes and Mourinho, a number of high profile managers have also been linked with the United job. Borussia Dortmund coach Jurgen Klopp, United legend and current Molde boss Ole Gunnar Solskjaer and Malaga head coach Manuel Pellegrini have also been linked with the thankless role of replacing the most successful manager British football has seen.