Former world number one and reigning world snooker champion Ronnie O'Sullivan will miss the remainder of the season because of 'personal issues'.
The news comes as a major surprise as it had been assumed that O'Sullivan would return after missing last week's International Championship citing illness.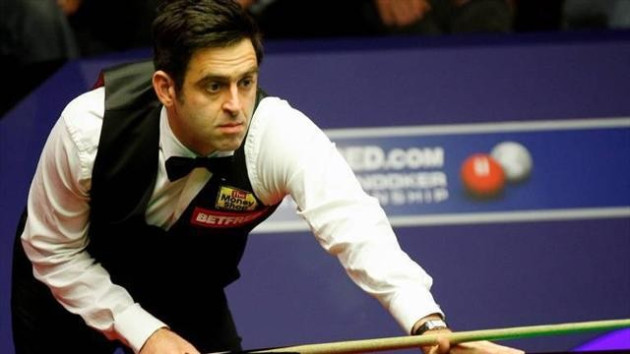 The announcement was made by World Snooker chairman Barry Hearn who revealed that the 36-year-old would not be participating in any tournaments over the remainder of the season.
"I have spoken to Ronnie and he has decided to withdraw from any events he has entered, and he will not be playing for the rest of this season," read a statement from Hearn.
"He has some personal issues which he needs to resolve and we wish him all the best for the future."
O'Sullivan won his fourth world title last year but is now set to miss out on defending his crown. After beating Ali Carter 18-11, he took one month off and completely shied away from the sport which he has fallen in and out of love with.
Having previously hinted at retirement on a number of occasions, the BBC asked his manager Django Fung whether this would be the end for O'Sullivan.
"Let's hope not. You never know with Ronnie - he's an emotional player," said Fung.
"We all have personal problems and some can handle them better than others. When he has these personal problems, Ronnie finds it difficult to concentrate on snooker.
"He's had glandular fever which has been dragging on for some time. He also has issues with his children and getting access and he's finding it difficult with all the travelling.
"He needs to get access to see the children and sometimes that coincides with tournaments."
O'Sullivan has slipped outside of the top 16 for the first time in 19 years and recently lost to the world number 84 Simon Bedford in the Players Tour Championship.