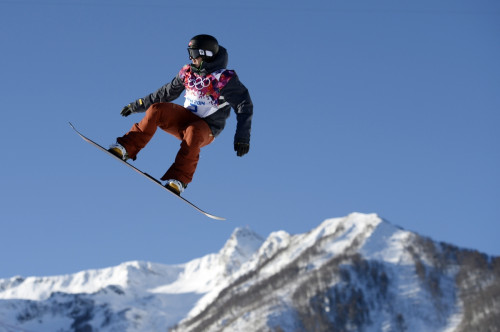 Terrorists could use toothpaste bombs to blow up passenger airliners flying to Sochi for the Winter Olympics, the US has warned.
The Department of Homeland Security has passed on the latest terror alert to airlines operating direct flights to Sochi, hours before the winter games begin, US law enforcement officials have said.
The agency has warned that terrorists could assemble explosive devices in flight using material stuffed inside toothpaste tubes, according to the Associated Press citing unnamed sources.
The Sochi Olympics have been mired in controversies right from the time the Russian Black Sea city won the right to host the games, but worries about potential terror strikes on Sochi snowballed after the Volgograd bombing by Islamic militants in December.
US Representative Peter King, chairman of the House subcommittee on counterterrorism and intelligence, has said "there is real cause for concern" in and around the games venue. He told CNN that airlines and people attending the games should take the seriously.
"Odds are nothing is going to happen, but the odds are higher than for any Olympics, I believe, that something could happen," the Congressman said.
Meanwhile, a national opinion poll in the US showed more than half of Americans believed a terrorist strike on the Sochi Games was likely.
The CNN/ORC poll, conducted among more than 1,000 Americans showed 57% of Americans believed a terrorist attack was probable. "That compares with the 51% who believed before the 1996 Summer Games started in Atlanta that a terrorist act would occur. Sadly, the latter prediction proved true."
Russia has thrown a "ring of steel" around Sochi in the run-up to the games and assured the highest level of security preparedness.
Russian state media said that police have killed a suspected mastermind of the Volgograd twin bomb attacks in an encounter in Dagestan.
The terror strike fears were fuelled by the resort town's proximity to a strife-torn and impoverished region in Russia that includes Chechnya to Dagestan.
Russian President Vladimir Putin has said Moscow has taken every step to keep Sochi safe during the games. Russia has deployed more than 40,000 troops in the city, he said.
Despite assurances, safety concerns have persisted as terror outfits are known to launch attacks during big ticket events.
Matthew Olsen, director of the US National Counterterrorism Center, has said attacks by Muslim militant outfits from Russia's disputed provinces are probable.
"There are a number of specific threats of varying degrees of credibility that we're tracking ... And we're working very closely with the Russians and with other partners to monitor any threats we see and to disrupt those," Olsen said.