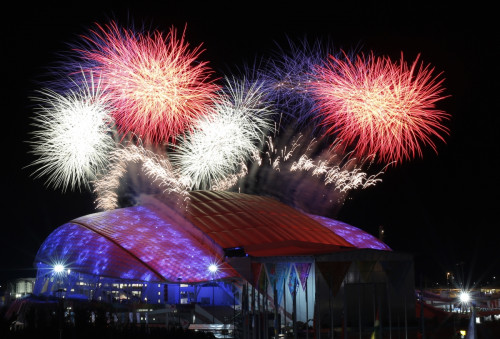 Billed as the most expensive ever, it is no secret that the Sochi Winter Olympics beat the Beijing, London and Vancouver Olympics by several billion dollars.
It took more than seven years for Russia to prepare for the games, during which time the country spent about $51b (£31b) on the Olympics in a subtropical region of Russia. By the time the games are over, the additional costs are expected to rise and outdo Russia's current record by tens of billions, say critics.
The country went the extra mile to make the event a grand success. Among the measures taken was one to keep snow from melting in the not-so-cool climes of Sochi, when February temperatures are expected to rise above 60°F.
According to media reports, Putin had made a special request to the International Olympic Committee in 2007 to organise the games in Sochi to promote a "new Russia".
The past seven years have seen the sprouting of new complexes and creation of numerous assets to showcase the Olympics.
Once a vacationing capital for the country's political elite the serene and sunny town in Russia was converted into a snowy wonderland. The credit for this goes to President Vladimir Putin who exerted his political will, something he is known for.
"It's hard to find a place on the map of Russia where there hasn't been snow and where winter sports are not developed,'' Boris Nemtsov, opposition leader and Sochi native, noted in his report.
"But Putin found such a spot and decided to hold the Winter Olympics there. It's the city of Sochi.''
Analysts also see greater political significance to Putin mounting such a spectacle.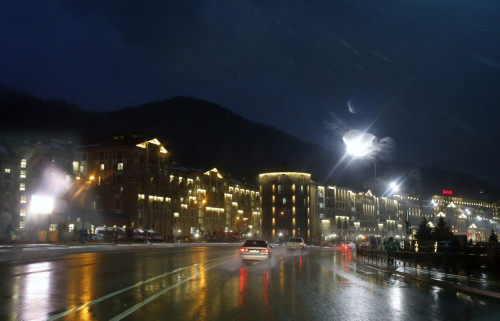 "Putin considers the event to be a demonstration of Russia's post-Soviet potential and its growing role on the international stage, as well as visible proof of his success in overcoming the political chaos that followed the dissolution of the USSR,'' Sergey Markedonov, a visiting fellow at Washington's Centre for Strategic and International Studies, said.
"The Sochi Winter Olympics have also been interpreted by some as an integral part of Putin's return to the presidency - an attempt to secure domestic support and prestige.''
Putin is said to have had tight control of the games management right from the beginning so that the event could be projected as one that would give the world "a better feel of today's Russia".
However, stray dog menace and culling of the animals as well as corruption and human right issues have marred the image of the games.
A Human Rights Watch report released last year claimed foreign construction workers were brought in on exploitative terms and conditions.
The migrant workers had their passports confiscated, forced to toil in 12-hour shifts seven days a week, lived in overcrowded dorms, and were only paid between $1.80 and $2.60 an hour, according to the report.