A Finnish sailor is close to completing a solo race across the Atlantic ocean surviving on a new type of "supermeal".
Ari Huusela is experimenting with Ambronite - a new form of food that claims to be the "world's first real food drinkable supermeal" that fulfils all of a person's daily nutrition requirements.
Having set off from Helsinki in early October, Huusela has so far travelled more than 6,000 miles in the direction of South America, using Ambronite to cut down on the storage space and preparation time required from traditional food.
"It's rich in energy, healthy and feels good," Huusela told IBTimes UK, midway through the race. "As nutrition it works well."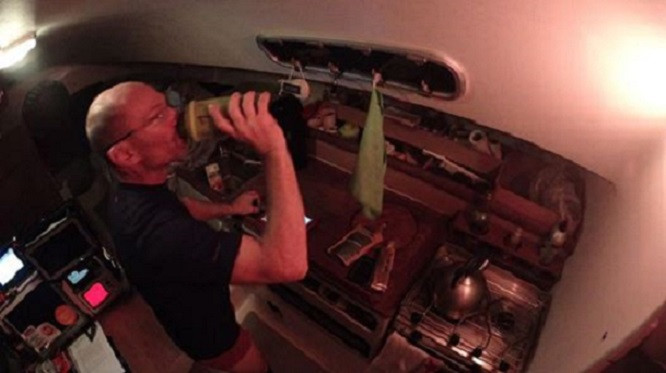 Ambronite is not the first "supermeal" ever produced but it does claim to be the first the use entirely organic natural ingredients and the "healthiest drinkable meal available".
Soylent is another meal replacement substance, although that does use some GMO food sources and processed supplements in its recipe.
"Unlike artificial, supplement-based products like Soylent which are essentially carb and protein powder mixed with a vitamin pill, Ambronite is a carefully selected mix of organic real foods packed with nutrients, like organic nuts, herbs, berries and oats," Miika Perä, co-founder of Ambronite, told IBTimes UK.
"Real, wholesome food satisfies hunger better than empty calories from fast food. We've just went further than anyone else with optimizing the mix to fit our bodies' needs."
'Not only survive but thrive' on supermeals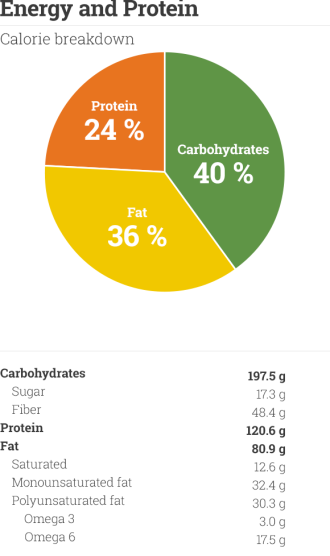 Perä believes that Ambronite could revolutionise the way people eat, claiming that it is possible to survive exclusively off the green powder.
Each 500 calorie pouch of Ambronite powder consists of 20 blended ingredients - including nuts, fruits and oats - and only requires water to mix with in order to consume it.
"Ambronite has everything your body needs," Perä said. "We developed Ambronite with medical doctors and nutritionists to make sure that Ambronite fulfils European and American daily recommendations for energy, protein, vitamins and micronutrients."
Questions surrounding the health implications of supermeals like Soylent and Ambronite have inevitably surfaced, with some doctors suggesting that it should be used as part of a healthy diet but not as a food replacement.
"If the question is 'can people survive on just a meal replacement like that?', the answer is probably yes," said San Francisco-based physician Andrew Brandeis. "The amount of nutrition somebody needs is actually not all that much.
"Just because you can survive on a meal replacement it doesn't mean that it's going to be cardio-protective, it doesn't mean it's going to be anti-carcinogenic, anti-oxidative. It doesn't mean that it's going to provide you with health promoting effects. It might not detract from your health but it also might not optimize your health."
Perä claims Ambronite has all of the nutritional requirements to "not only survive but thrive", however does recognise the importance of traditional meal time.
"The intention has been to create a superior meal for busy moments," Perä said. "Not all meals are as busy as the hasty lunches many of us have, and the joy of cooking and dining with friends and family is definitely one of the greatest pleasures in life.