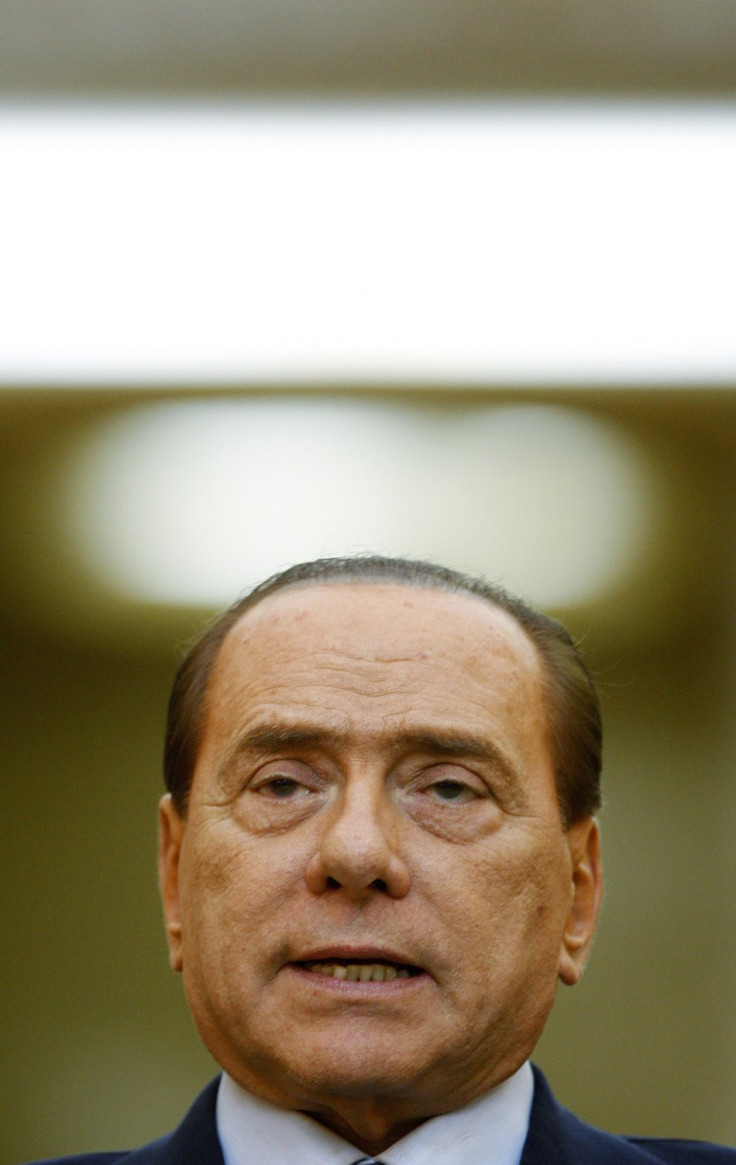 Just a day after Italian Prime Minister Silvio Berlusconi's coalition suffered a crushing defeat in local elections, the trial of the Italian leader is today due to resume.
The 74-year-old is accused of having paid for sex with Moroccan-born Karima El Mahroug, better known as "Ruby the Heart Stealer", last year, when she was just 17 years old.
He is also accused of abuse of power after he allegedly pressured police to release her from custody after she was arrested for theft.
Berlusconi denies all the charges, and insist prosecutors are trying to plot against him.
If found guilty, he could faces several years in prison but is very unlikely to face jail time even if convicted due to sentencing guidelines in Italy for over-70s.
His lawyers say the prime minister will not be present at what will be only the second hearing of the case after the trial opened in April as Mr Berlusconi is currently in Romania where he is attending a bilateral summit.
The trial comes at a time where his People of Freedom party suffered defeat in local elections on Monday, losing control of Milan to the left for the first time in 18 years.
Left-wing lawyer Giuliano Pisapia triumphed in Milan with 55.10 per cent of the vote against incumbent mayor Letizia Moratti's 44.89 per cent.
In Naples, which was already controlled by the left, Luigi De Magistris, a former prosecutor, also defeated his rival with 65.37 per cent.
Berlusconi's party lost other votes in Cagliari, Novara and Trieste but the defeat in Milan, Italy's economic capital, also Mr Berlusconi's birthplace and where he first started his business and then political career, will be an especially hard blow to Berlusconi.
The low results for his party confirm the leader growing unpopularity and come just a few weeks after Mr Berlusconi declared the vote should be seen as a test of his popularity, which he knew was declining following his sex scandals and the economic crisis.
"I think the will for change is a signal for the entire country.... Berlusconi has become obsessed in recent years with his own affairs," Pisapia said in an interview with news channel SkyTG24 after his victory.
From Romania, Berlusconi acknowledged defeat but remained somehow upbeat, Italian media reported.
"We lost. It's clear. But now we have to remain calm and move forwards. The majority is determined and united," he said.
"Every time I suffer a setback, I triple my forces," he said.
Analysts say the defeat will put pressure on the coalition between Berlusconi and the Northern League party, which it seems, has been trying to distance itself from the Prime Minister in the recent weeks.
"It's a personal defeat for Berlusconi.... We can say that Berlusconi's time is up," said Marc Lazar, a French professor specializing in Italian politics.
Lazar warned that the partnership with the Northern League would be "more uncertain" but said the vote would not bring down the government but added "It's a major shock for the governing coalition,"
In fact, even if losing Milan will hurt Silvio Berlusconi's ego, it is unlikely to lead to any huge bouleversements in Italian politics in general. Mr Berlusconi has already said he would see his government programme through to 2013 regardless of the outcome
The results certainly come as a warning to the Prime Minister that he should focus less on parties and more on sorting out the country's economy. There is little immediate possibility of Silvio Berlusconi's position being directly challenged either from his political opponents or friends, as throughout the years, he made sure there is no obvious successor in his own coalition ranks while the left is still trying to rehabilitate its image.
Perhaps Mr Berlusconi should work on rehabilitating his image too as having a glamorous actress telling an Italian radio show that he is a "spiritual" man who helped her "find faith", is unlikely to help re-establish his political credibility.