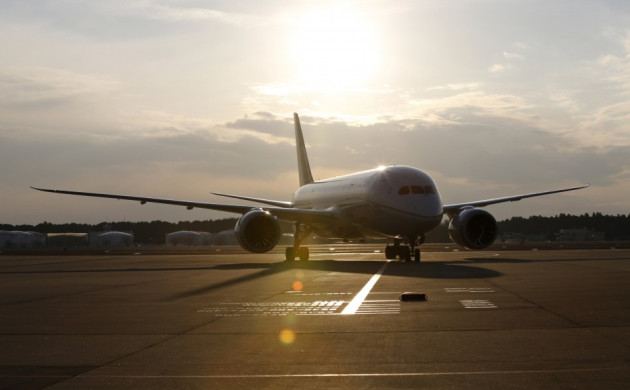 Heathrow Airport Holdings is selling Stansted Airport in London to Manchester Airports Group in a deal that will reduce the number of airports operated by the group to four from seven following a ruling by the Competition Commission.
The company formerly known as BAA agreed to sell London's third busiest airport for £1.5bn (€1.78bn, $2,38bn) in cash. The sale is expected to close by the end of February.
The group will continue to own London's Heathrow, Glasgow, Aberdeen and Southampton airports.
"Stansted Airport and its people have been part of our company for a long time," Heathrow Airport Holdings chief executive Colin Matthews said in a statement.
"We wish the new owners every success and are confident the airport will continue to flourish. We will continue to focus on improving Heathrow, Glasgow, Aberdeen and Southampton airports."
Stansted handles more than 131,000 flights a year and is home to 14 airlines serving more than 150 destinations in 32 countries. Stansted recorded pre-tax profits of £86.6m in 2011 and is expected to achieve £94.2m profits in 2012.
In 2009, the Competition Commission ruled that BAA, owned by Spanish construction group Ferrovial, had to break up its businesses and sell Stansted and Gatwick and one of either Edinburgh or Glasgow airports due to lack of competition between London's three main airports. Heathrow, which is also owned by the same company, is leading all airports in terms of business.
Following the ruling, BAA had started procedures to sell Gatwick, but it was unwilling to sell Stansted and launched a legal challenge to retain the ownership. The company ended the legal fight in August 2012 and announced that the airport is up for sale.
Manchester Airports Group owns the Manchester Airport, which is the third busiest airport in the UK with a total of 18.9 million passengers in 2011. The acquisition of Stansted, which is the fourth largest with 18.9 million passengers in 2011, will boost the Group's business.
The Group is owned by the 10 borough councils of Greater Manchester, and its three existing airports and property business contribute around £3.2bn to the UK. Apart from Manchester, the Group owns East Midlands and Bournemouth airports.
The airport had received bids from foreign investors including the Macquarie Group and a partnership of YTL Corp and Malaysia Airports Holdings.