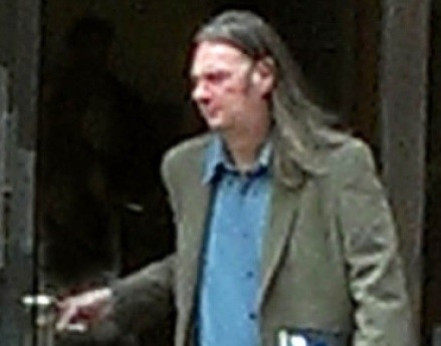 A sex offender who downloaded more than 29,000 indecent images of children has been jailed after a judge dismissed his "pathetic attempt to escape responsibility" for his crimes.
Stewart Hannah, 38, was jailed for 12 months on Wednesday after a jury took less than an hour to convict him of 21 charges of child pornography.
Hannah, nicknamed "Frank Gallager" for his resemblance to the character played by David Threlfall in the TV drama Shameless, used the moniker "Frank G" to trawl the internet for pornographic images of underage abuse.
The jury at Leeds Crown Court heard Hannah had previously served a prison sentence for sexually assaulting girls under the age of 16.
Hannah, a computer expert, had denied the pornopgraphy charges, claiming the teenage victims of his earlier crimes had broken into his home while he was in jail and stolen his computers.
Hannah claimed the teenagers had then downloaded thousands of child porn images before breaking back into his home to plant the equipment and frame him.
He told the jury he had discovered the illegal material on his release from prison, and had notified his probation officer.
Hannah claimed authorities took no action and instead encouraged him to keep viewing the material as he was helping to "fight crime".
Sentencing Hannah, judge James Spencer QC, said: "The jury has rejected your explanation for what happened. I am not surprised, having heard the evidence. It is clear that it was your pathetic attempt to escape responsibility."
Police arrested Hannah, of Inglewood Avenue, Huddersfield, in 2010 after seizing equipment at his wife's work premises. Further illegal images were found after machines were taken from his home in Soothill, Batley.