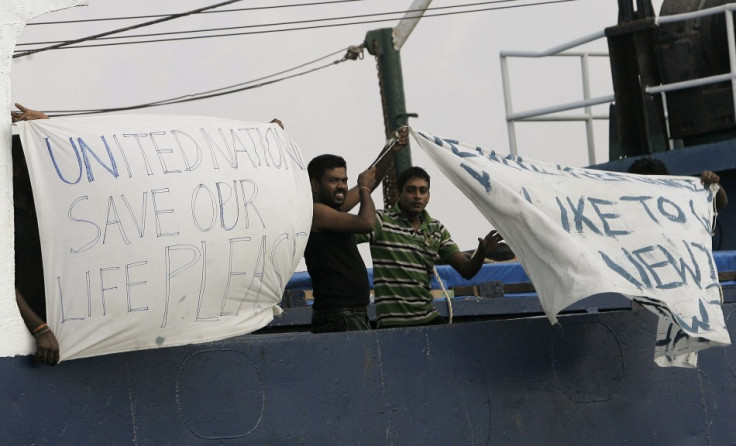 A rights watchdog has called on the UK to halt deportation flights to Sri Lanka following evidence that some returnees are being tortured.
Human Right Watch said it had found evidence that some failed Tamil asylum seekers rejected from the UK and other countries have been subjected to arbitrary arrest and torture after they had returned to Sri Lanka.
The watchdog said investigations uncovered eight cases in which deportees faced torture on their return.
The organisation said it had documented an additional five cases where failed asylum seekers were tortured by the Sri Lankan government.
HRW said Tamils who were politically active abroad were the most likely to suffer from reprisals.
It cited one example of a male asylum seeker who was tortured when he arrived back in Colombo, capital.
He told the watchdog that he was severely beaten and tortured at the headquarters of the military Criminal Investigations Department after he was detained at the airport.
"I was beaten up and tortured. My head was banged against the wall. I was suspended upside down and burnt with cigarettes. I was handcuffed and shackled throughout and beaten with various objects. My interrogators accused me of being an LTTE [Tamil Tigers] agent and tried to suffocate me with a petrol-infused plastic bag," he said.
Other methods of torture allegedly used by the authorities included using heated iron rods on prisoners and suffocating them with plastic bags.
In its Operational Guidance Note on Sri Lanka dated 13 April, 2012 the UK Border Agency said that after reviewing reports of torture and "following current caselaw", it "maintains that at present it is safe in general to return failed asylum seekers, including Tamils, to Sri Lanka".
"The British government's asylum procedure is failing to identify Tamils at risk of torture upon return to Sri Lanka despite growing evidence that torture of Tamil activists deported from abroad occurs," said David Mepham, UK director at Human Rights Watch.
"Until the government can fairly and thoroughly assess asylum claims based on up-to-date human rights information on Sri Lanka, it should suspend returns."
HRW's call came a few days after Tamils gathered outside Downing Street to protest against the invitation of Sri Lankan President Rajapaksa to the Queen's diamond jubilee celebrations.