Alex Salmond promised the Glasgow 2014 Commonwealth Games would build and improve on the Olympics of London 2012. Though an ambitious statement of intent riddled with hyperbole, Scotland's First Minister showed his ignorance to the key components required to stage a successful sporting event.
London proved that for all the acute organisation and co-ordination in the world, it remains the uncontrollable entities such as natural charm, memorable sporting achievement and genuine benevolence that define a multi-sport event.
For all Glasgow's attempts to achieve this balance, they too often slipped into robotic ploys to entertain. Memories can't be manufactured or forced, they must occur naturally to become truly authentic.
Perhaps then the reason why Mr Salmond was so confident in Glasgow's ability to continue and expand on the feel-good factor from London was because everything had been intrinsically choreographed. It was programmed to succeed.
Everything from the Clydesiders (the Glasgow equivalent to the Games Makers) high-fiving ticket-holders to the insufferable pre-event 'entertainment' which included ridiculous challenges and insufferable sing-alongs to Scottish favourites gave each occasion the vibe of a children's birthday party.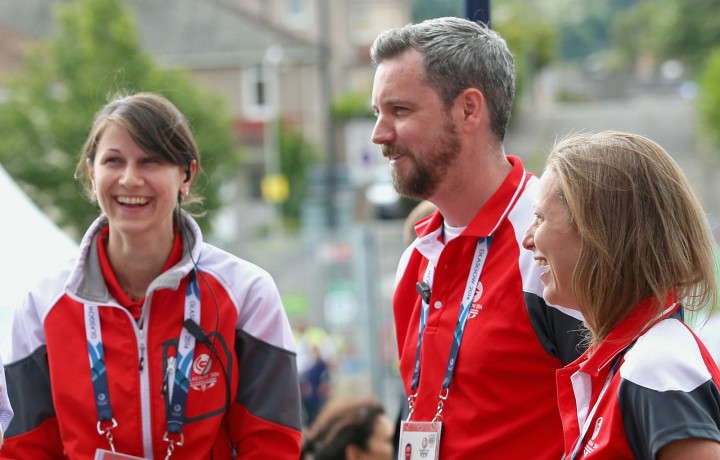 Of course, London started this unnecessary build-up, making sporting events an entertainment experience, borrowed from the American market. But while the English capital possessed other traits that gave the Games charm, Glasgow's appeared to hinge on such shallow fundamentals.
The opening ceremony set the tone for Glasgow's premeditated games. The Unicef television appeal, a world first according to organisers, came across as nothing more than a global bucket collection. Sir Chris Hoy and James McAvoy's appeal was awkward, forced and painfully scripted.
Granted, charities can't expect support by just allowing their cause to speak for itself, but there appeared to be little sentiment behind their efforts. For all the emotion that flowed from Hoy upon winning a sixth Olympic gold in London and McAvoy's prowess as a multi-time Bafta nominee, the pair came across as hopelessly hollow and even insincere.
If overshadowing London was so important to the Glasgow organisers, then their ticketing approach – which was the major downfall of the Olympics two years ago – once again exposed the hazard of offering corporate kick-backs.
After watching 14 of the 17 sports at 11 of the 13 venues, I can write with some confidence that not a single session was sold out across the Games. Empty seats were visible for heats, preliminaries, semi-finals and gold medal matches across all sports. Though the Commonwealth Games may not attract the depth of talent nor the notable names on offer during an Olympic Games, some of the events were attractive enough to draw sell-out crowds.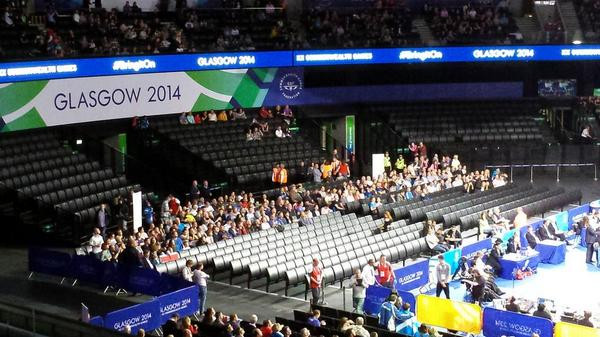 Such were the swathes of empty seats, particularly for the two exclusive sessions of boxing finals on the second Saturday which included a host of home nation athletes, organisers cannot convincingly pass them off purely as corporate no-shows. The truth of the matter is the Glasgow public failed to buy into the Games – a far greater failure on the part of the organisers.
From a media perspective, I saw the line between supporting and reporting among many of my colleagues become further blurred. Whether it was the countless requests for autographs or selfies from athletes, questioning which verged on fawning or press box fist-pumping, it overshadowed what was my first time covering a multi-sport event.
Against the backdrop of the industry's continued attempts to make paid-for content attractive for both print and online, I saw convincing evidence that journalism is killing itself from the inside with embarrassing conduct and obvious impartiality. In its current state, journalism faces a grim future.
As with every major sporting event, the success of the host nation is vital to the atmosphere around each of the competition venues. Scotland's early success in both judo and swimming ensured optimism was very quickly replaced by expectation.
The success of Hannah Miley, Scotland's first gold medallist of the Games, of the patriotic David Wallace – who thrust independence under the microscope with his post-race celebration – flag bearer Ewan Burton, 400m hurdles silver medallist Eilidh Child and 13-year old swimmer Erraid Davies are perhaps the best remembered sporting images of the Games. How they evoked Scottish pride might interest Mr Salmond.
To the naysayers that claim the Commonwealth Games doesn't produce performances worthy of being hailed as world class, there was an overflowing list of excellence.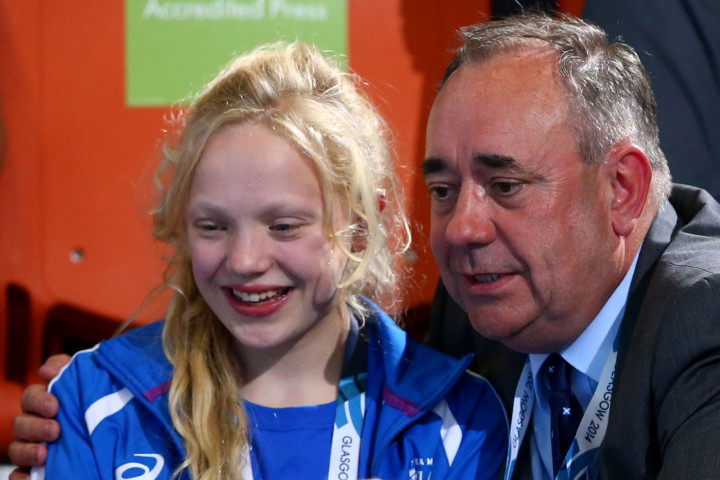 Australia's super-human cycling sprinter Anna Mears, 100m hurdles compatriot Sally Pearson, New Zealand's Valerie Adams who is now unbeaten in her last 55 women's shot-put competitions, Kirani James of Grenada who broke the 16-year old 400m Commonwealth record and South Africa's Chad le Clos, the winner of a record-equalling seven medals in the pool (all Olympic champions in London incidentally), all sparkled.
Delhi 2010 was beset by doping offences, particularly affecting athletics, but four years on 16-year old weightlifter Chika Amalaha of Nigeria and Amantle Montsho of Botswana are the only two to have tested positive while in Glasgow. Progress, of sorts.
Yet no athlete could overshadow the Games' trump card. Without Mo Farah or Jessica Ennis-Hill, Usain Bolt became Glasgow's adopted poster-boy, but his route to anchoring Jamaica's gold-medal winning 4x100m relay team to a Commonwealth record was as uncertain as the Scottish weather.
After arriving amid a public relations fiasco, Bolt caused consternation when he appeared to criticise the Games, however thinly veiled it might have appeared. If the six-time Olympic champion was already on the charm offensive, after making front-page news for all the wrong reasons, he doubled his efforts with the adoring Glasgow public. Whether his reported comments were warped, misrepresented or wholeheartedly accurate is irrelevant, it is now a footnote.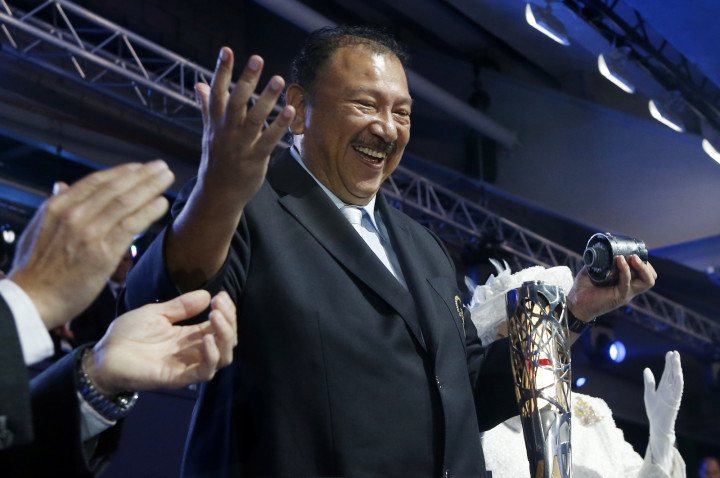 As was regularly referenced during an effective closing ceremony at Hampden Park, particularly by Commonwealth Games Federation president Prince Imran, the Glasgow people were perceived as the identity of the 2014 Games, their good nature the energy which fuelled the last 11 days.
Bar the cheery Clydesider volunteers– who came from far and wide – I must have missed this overwhelming goodwill. It says an awful lot about how far society has come, that we shout to the heavens when someone is 'nice'. Though given the recent events in Gaza, compassion for ones neighbour is perhaps more relevant than ever.
In his speech at Hampden on Sunday, Prince Imran made the presumptuous error of labelling Glasgow the best Commonwealth Games ever. As London, among many other former host cities of major sporting events will testify, the true success of a Games is only felt in the coming years and decades. You fancy his speech was written two weeks ago.
So, Glasgow was cliché, prepared, passionate, warm and effective. The best? We'll see.