Usain Bolt Rubbishes Claims He Said Glasgow Games Were "A Bit S**t"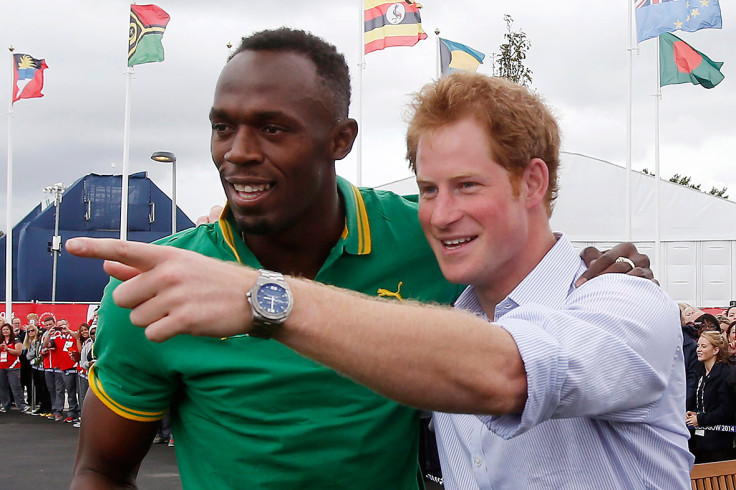 Usain Bolt has rubbished claims made by The Times that he said the Glasgow 2014 Commonwealth Games were "a bit s**t."
The paper reported Bolt had criticised the Games in earshot of a reporter while waiting in the rain outside the athletes' village.
The Times article reads: "In somewhat of a grump, the Jamaican sprinter slipped out of the athletes' village briefly to reveal that he thought that "the Olympics were better".
Bolt also said he was "not really" having fun in Scotland, the paper continued.
But the fastest man in the world has taken to Twitter to dismiss the reports as "nonsense".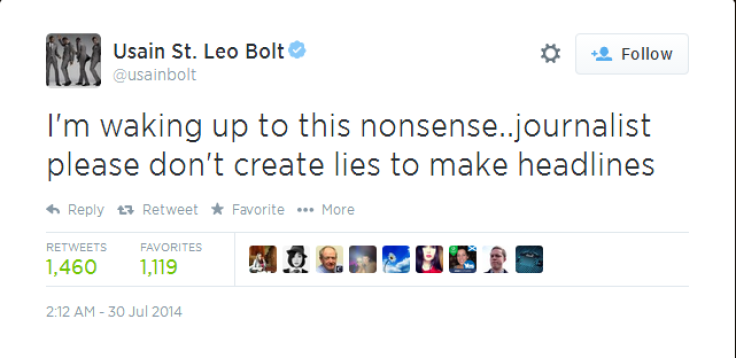 Twitter @usainbolt
He tweeted: "I'm waking up to this nonsense... journalist please don't create lies to make headlines."
Bolt's manager Ricky Simms told the BBC that the reports were "utter rubbish". Simms added: "The atmosphere in and around the stadiums has been absolutely fantastic and I have absolutely no idea where these quotes have come from."
The Commonwealth Games Federation put Bolt's comments down to him being in a "bad mood" when contacted by The Times. A spokesman said: "The Glasgow games have so far been fantastic and everyone there, including the competing athletes, seems to be having a brilliant time. Usain Bolt must just be having an off day."
Six-times Olympic champion Bolt has confirmed he would be running the 4x100m relay heats as well as in the sprint relay final on the final day of the athletics competition.
His decision to compete in Glasgow has been a huge boost for the Games with other stars like Mo Farah, Jessica Ennis-Hill and Mark Cavendish all dropping out.
© Copyright IBTimes 2023. All rights reserved.