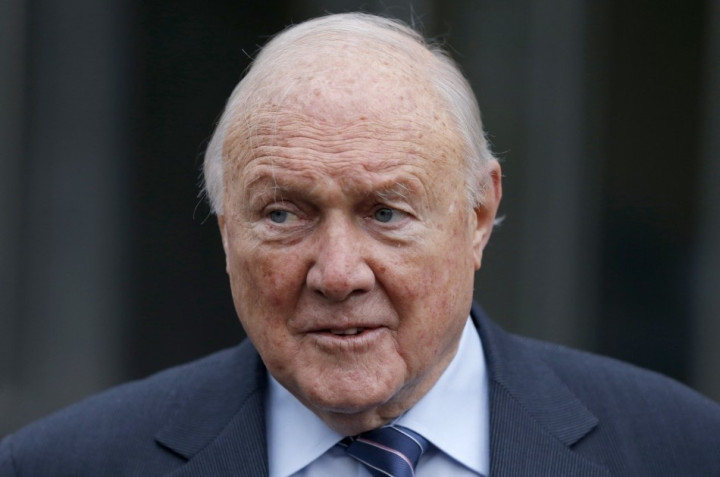 For millions of sports fans around Britain, Stuart Hall's voice was a rhythm of life, his avuncular burr and poetic prose making him one of Britain's best-loved broadcasters.
Now, 40 years after he reached the pinnacle of his career with It's a Knockout, his reputation is in the gutter.
The 83-year-old has pleaded guilty to 14 counts of indecent assault against young girls, some as young as nine. The Crown Prosecution Service has branded him an "opportunistic predator" and his own QC has admitted his disgrace is complete.
After months of denying the allegations, Hall admitted molesting a nine-year-old girl by putting his hand up her dress, as well as kissing and fondling his other victims.
The attacks spanned a period of almost 20 years between 1967 and 1986, and Hall's victims did not know each other. However, they provided damningly similar accounts of his attacks.
The veteran star, then at the height of his fame, would approach the girls under friendly pretences, and wait until the target was alone with him. It is not clear where the attacks took place, and whether Hall used broadcasting premises for them.
Given that Hall worked for decades at the BBC, news of his guilty plea could spell more bad publicity for the corporation as it still scrambles to contain the damage caused by the Jimmy Savile revelations in 2012.
Born in 1929, Hall was a charismatic polymath, directing school plays while playing football to such a high standard that he was offered a trial by Crystal Palace.
Although he rejected that because of the low wage offered, he retained an ardent passion for football, along with motor cars. He became an amateur racing driver - even though he never won a race.
His career as a commentator began in typically colourful style, when he became annoyed by the soporific PA announcer at his local race track, and promptly usurped him.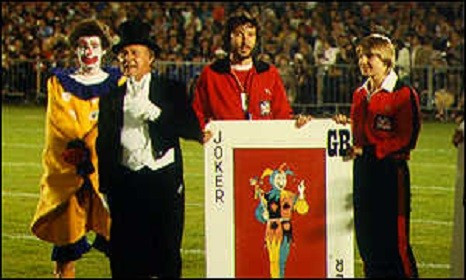 Friend of George Best
Hall joined the BBC in 1959, and admits he fabricated his first report of a match between Sheffield Wednesday and Leicester City because he could not see the match in the fog.
This off-the-cuff style became central to Hall's broadcasting career as he honed a style which mixed bombast and buffoonery.
The excitable young commentator soon worked his way up the corporation ladder and became host of the BBC's regional news programme Look North. He made friends with George Best and was a key figure in swinging 60s Manchester.
In Hall's eyes - and words - even the most mundane of events, from a cat stuck up a tree to a non-league match attended by three men and a dog, became an act of pivotal drama. In 1972, he finally found his ideal milieu.
Hall was asked to present It's a Knockout, a kind of adult sports day in which teams from different cities attacked each other with water cannons and custard pies, while trying to complete a variety of demeaning tasks - all dressed in foam rubber suits.
The show became a cult classic, spreading into several European countries and a kind of primitive forerunner to football's Champions League. Hall's star rose with it: the show was perfectly suited to his over-dramatic delivery and his sense of the absurd.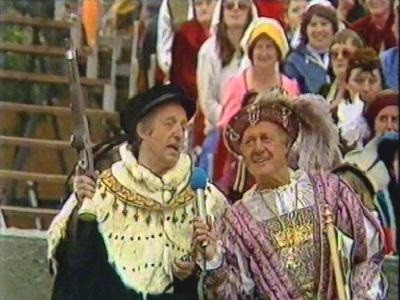 Hall finally ended his involvement with It's a Knockout in 1994 and settled back into full-time work as a commentator, basing himself in the Northwest and reporting almost exclusively on Manchester City - whose capacity for self-destruction made them another perfect stooge.
All the while, he presented the image of a perfect family man, married to Hazel and the father of two children. Yet finally it all came crashing down.
A year after collecting an OBE for services to broadcasting, Hall has admitted a string of sex crimes that will surely shape his final legacy. The epitaph will be brutal, and Hall, one of Britain's most famous orators, will have no say in it.