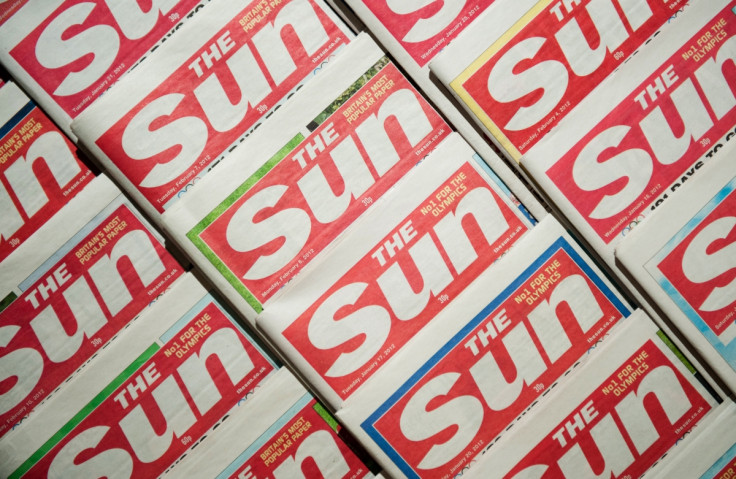 The editor of the Sun has been named as 2014's 'Sexist of the Year' by feminist campaign group End Violence Against Women (EVAW).
David Dinsmore has been given the self-proclaimed "prestigious" award for continuing to feature photographs of topless women on page three of his newspaper despite a "powerful national campaign led by young women".
Dinsmore will be receiving a No More Page 3 T-shirt as a prize for winning the annual award.
Sarah Green of the EVAW coalition said: "Our warmest congratulations to David Dinsmore for his valiant persistence in peddling pornography under the guise of 'news'.
"Mr Dinsmore no doubt provoked more nominations than any other sexist this year for his additional daring in creating a cancer prevention campaign as a blatant cover for continued daily sexual objectification of women. Transparent!"
In second place was the Rockstar game GTA 5 for allowing players to "murder a woman in prostitution" and Richard Dawkins, who has caused frequent controversy for his comments on Twitter about rape and "mild paedophilia".
The group said honourable mentions go to Ukip leader Nigel Farage for his "ostentatious" breast feeding comments and Yarls Wood detention centre where the UK allegedly holds women survivors of rape "in prison conditions".
Previous winners were Robin Thicke in 2013 because of the video and lyrics to his song Blurred Lines and George Galloway in 2012 for his comments on sexual violence in relation to the Julian Assange case.
The Sun has dismissed the award as an attempt by EVAW to gain some "cheap publicity".
A spokesperson added: "On a day in which 150 women were executed by the Islamic State for refusing to marry IS militants, to target a newspaper that has run high-profile campaigns against domestic violence and supported the causes of rape victims and victims of serial abuse is both absurd and ridiculous.
"EVAW has undermined its own cause in the desire for a bit of cheap publicity. The 'cancer prevention campaign' they admonish has won industry awards, and independent polling has shown it has had a hugely beneficial effect on rates of breast cancer awareness and detection among Sun readers.
"At least four female Sun readers have said they owe their lives to The Sun's Check 'em Tuesday campaign, which only the most closed-minded would deny is a great outcome."