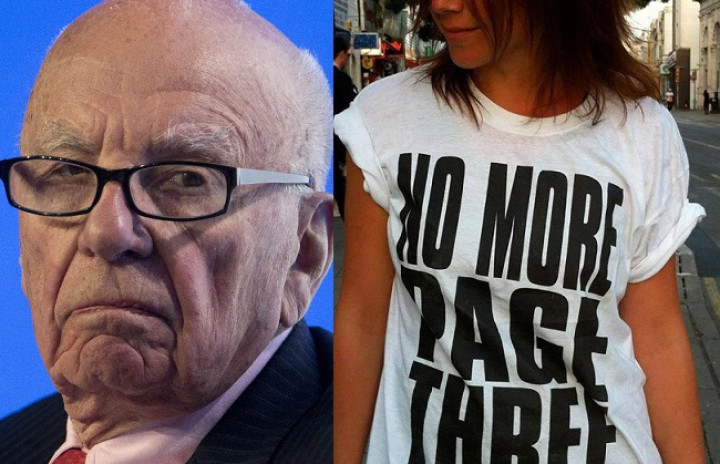 News Corp owner Rupert Murdoch has hinted he might be willing to drop Page 3 topless photos from The Sun newspaper, declaring the pictures "old-fashioned".
Murdoch, who owns the popular tabloid, asked for opinions about the divisive Page 3 from his Twitter account to his 500,000 followers.
In recent weeks, The Sun has occasionally used clothed rather than bare-breasted models on Page 3, but has only completely dropped topless pictures for the paper's Saturday and Sunday editions.
Monday's (8 September) version of Page 3 featured former Coronation Street star Michelle Keegan on a modelling shoot in Majorca. Clothed photographs of Cheryl Cole and Mariah Carey have also replaced topless models in the past few weeks.
Murdoch wrote: "Brit feminists bang on forever about Page 3. I bet never buy paper I think old fashioned but readers seem to disagree."
He added: "Page 3 again. Aren't beautiful young women more attractive in at least some fashionable clothes? Your opinions please."
The Sun editor David Dinsmore has repeatedly rejected calls to remove Page 3 from the paper as it is "what the readers want".
In August, he told the BBC: "I was flicking through a copy of this month's Vogue and there was a picture of Kate Moss topless.
"I suspect the editor of Vogue won't be questioned on whether topless pictures should be around on its pages."
An online petition from the No More Page 3 campaign group calling for The Sun to drop Page 3 and "stop conditioning your readers to view women as sex objects" has attracted more than 200,000 signatures.