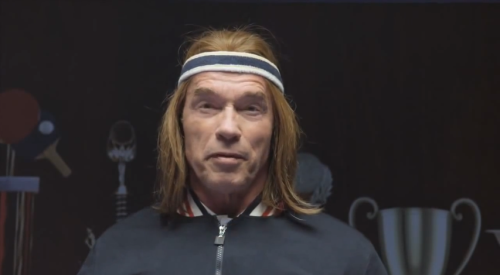 America's Super Bowl is a sporting spectacle like no other – a cash-infused four-and-a-half hour event specifically designed for everyone, whether they are sports fans or not.
Americans will gather together, hoard as much junk food as they can muster, and sit down to watch the Seattle Seahawks take on the Denver Broncos at New Jersey's MetLife Stadium – but many won't be watching for the actual sport.
As anyone who has ever watched an NFL game one Sunday evening will know, the stop-start nature of the incredibly tactical sport is part of what makes it unique.
When multiple games are taking place, highlights from other sports usually plug some of the gaps – but on Super Bowl Sunday there is only one game, and that means a whole lot of adverts.
Over 100 million American people will tune in, with millions more watching worldwide, making these adverts among the most-watched ever. Advertising slots for the event are sold months in advance, and huge amounts are spent on special effects and huge Hollywood stars in an effort to make ads stand out.
Some adverts are released or teased ahead of time, giving us a good idea of what to expect from the big game. Here are some of the highlights so far...
A decent enough ad, but for Scarlett Johansson this has been something of a misfire. She has come under fire from pro-Palestinian activists for advertising for SodaStream - who have a factor in an Israeli part of the West Bank. Johansson has since stepped down as an Oxfam ambassador as well.
Morpheus sells cars now, but at least it's not another Matrix sequel. Thankfully what starts off as an awkward, cringworthy ad takes a turn for the funny.
Beer ads aren't renowned for tugging at the ol' heart strings, but this Budweiser commercial takes a good crack. What it has to do with awful beer however, I'm not sure.
This ad starring the top crop of British big screen villainy oozes cool, and promises even more (and probably another big name appearance) come the full ad this Sunday.
From cool adverts starring Hollywood's elite to one that walks the line between funny and creepy. Ever wanted to see Arnold Schwarzenegger stretch his legs while sporting a blonde wig and tiny shorts? Well you're in luck.
Axe - known as Lynx over here - has always been a vaguely sexist advert about women throwing themselves at men because they elected to wear deodorant that particular day (probably because they vetoed a shower that morning). This however is actually very sweet. Well done!
American comedian and political commentator/pointer-outer of rampant stupidity Stephen Colbert isn't exactly well-known in the UK, but he is ace. That's the only reason he's here.
Don Cheadle and a llama called Lily. What? You wanted logic? Get out.
Doritos are the snack of choice during the Superb Owl (yes I said Superb Owl), so they spend an incredible amount of multiple ads for the event. This year they're especially creepy. If you thought the bath tub one was weird....