14% of Football Pros Admit Knowledge of Match-Fixing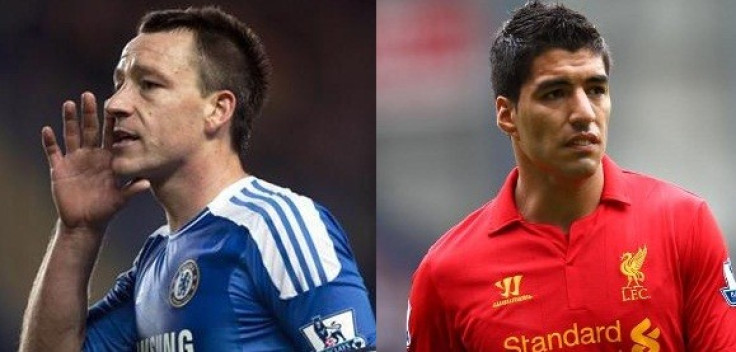 A survey conducted by football magazine FourFourTwo has revealed that the game remains riddled with match-fixing, racism, homophobia and recreational drugs.
The damming indictment of the game follows a poll of 100 professional players across all four English divisions and the SPL, including 11 Premier League players.
Over one in seven of the footballers surveyed (14%) said they believed match-fixing was still an issue in the sport, even though no British player has been convicted of the offence since 1964.
One League Two defender said: "It goes on, I'm telling you. I've had players call me and tell me to bet on the outcome of a match, especially at the end of a season in League Two or the Conference. I've never been approached myself, but I know it goes on."
A League One player added: "I was playing in non-league football and the chairman was into it and everything. We would be told to throw a game and everyone lumped into it."
As well as match-fixing, 13 percent of players believing performance-enhancing drugs are used in the game. One Premier League striker said: "You do wonder - I've come up against a defender who wasn't the quickest one season and then like s**t off a shovel the next."
However it appears that recreational drugs are far more prevalent. Half of those interviewed said footballers use recreational substances such as cocaine as it leaves the system quickly. A League One midfielder told the magazine: "I've witnessed it between team-mates and players from other clubs. I can't believe it goes on but it definitely does."
The study also finds more than a quarter (26 percent) of the players interviewed have claimed to have heard another professional make racist remarks first-hand. One Championship striker revealed when discussing racism in the game: "It's still there. I've had a defender racially insult me throughout a game and I know black team-mates have suffered the same.
"Maybe it doesn't happen as regularly as it did, but it's still there - it has never gone away." One SPL striker added: "When I first started playing, I knew of players who would use racist language to get the edge on an opponent."
The revelations from the survey follow a string of high-profile racism rows which have plagued the game over the past two years.
Chelsea's John Terry was banned by the Football Association for four games for racially abusing QPR's Anton Ferdinand during a game - despite being found not guilty by a court - while Liverpool's Luis Suarez was banned for eight games for similar offences against Manchester United's Patrice Evra.
A month after Liverpool midfielder Suso was fined £10,000 by the FA for calling team-mate Jose Enrique "gay" on Twitter, more than a quarter of those interviewed believed a gay footballer would be considered an outcast. However, 62 percent disagreed, with one Championship and international striker saying "he wouldn't be treated any differently".
FourFourTwo's editor David Hall was surprised at the level of honestly the payers in the poll professed. He said: "Even anonymously we thought players would be reluctant to give a brutally honest opinion on the issues in the game. We were wrong."
© Copyright IBTimes 2023. All rights reserved.