Teachers in England and Wales vote to strike as the UK wage crisis continues
The National Education Union declared seven days of walkouts in February and March after nine out of 10 union teacher members voted for strike action.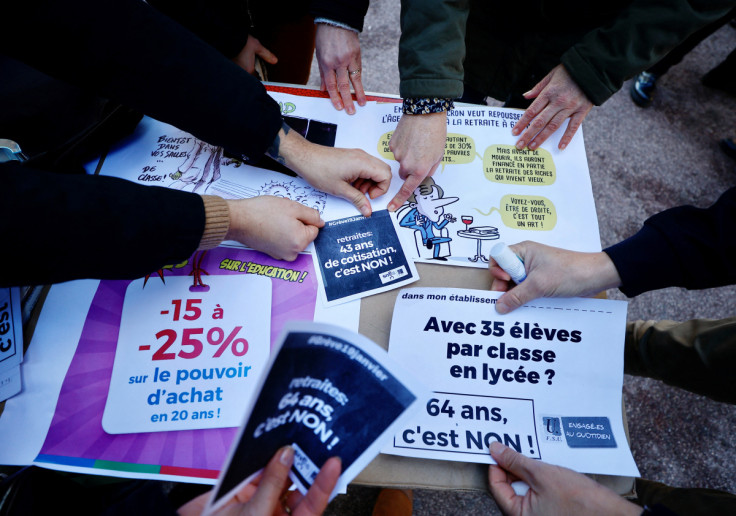 Since April last year, workers living in the UK have been impacted heavily by the record decline in the value of their wages from the rampant rise in inflation. To make matters worse, the energy and fuel crisis, alongside the rising costs of groceries, has further affected millions of people in the UK, pushing many employees to say enough is enough.
Consumer prices rising has been the main catalyst for the cost of living crisis that led the National Education Union (NEU), who protest that their wages are not enough to match the current state of the UK economy, to vote to go on strike.
The NEU is currently the largest education union in the UK, comprised of both teachers and teaching assistants, who voted overwhelmingly for industrial action that would affect up to 23,400 schools in England and Wales. According to the Department for Education guidance, it expects head teachers in these schools that will be affected by the walkouts to take "all reasonable steps" to keep schools open for as many students as possible during the upcoming strikes.
The UK government is also advocating for online education to be open for vulnerable youngsters and the children of key workers in society.
"They know that we mean business. They know that you are prepared to take action to protect your jobs, to protect your pay and costs and to protect your ability to remain in the profession," said fellow joint general secretary of the NEU Mary Bousted.
Joint secretary of the NEU Kevin Courtne was in full support of his colleague, stating there "comes a time when it's important to stand up for yourself".
Secretary of State for Education Gillian Keegan was disappointed by the decision of the NEU – she said the government was trying to tackle inflation in 2023, which would benefit the country. "You don't have to strike to get a meeting with me, to get attention from me," she told BBC Breakfast. In a separate interview on BBC Radio 4's Today programme, Keegan further urged "as many schools open for as many children as possible".
Teachers plan to strike on these dates:
1st February: All schools in England and Wales
14th February: All schools in Wales
28th February: North and north-west England, Yorkshire and Humber
1st March: East Midlands, West Midlands, and the NEU's eastern region
2nd March: South-east and south-west England, and London
Furthermore, if no settlement is met for the teachers, the NEU will carry out more walkouts on:
15th March: National strikes of all schools in England and Wales
16th March: National strikes of all schools in England and Wales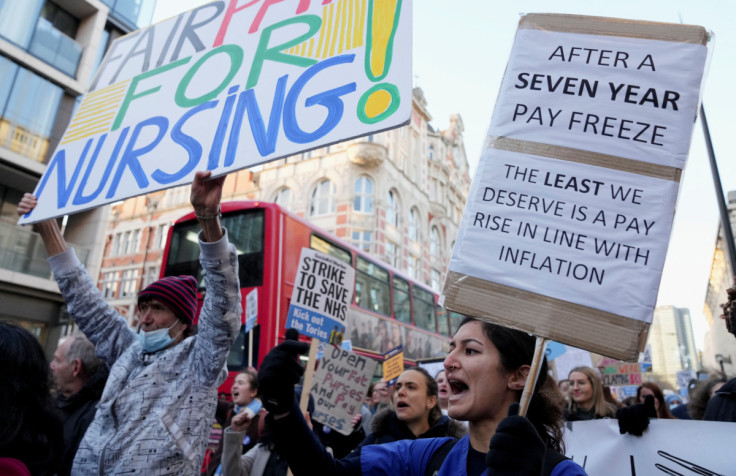 Teachers are not the only ones striking
Nurses in England and Wales have vocalised their concerns about the insufficiency of their current wages since late last year. The medical professionals previously held strikes in 2022 as they protested for an increase in their pay, taking place only days before this past Christmas.
Unless the UK government increases their salaries, nurses plan to hold more strikes on the 6th and 7th of February, according to the Royal College of Nursing (RCN).
It is reported that almost all of the Welsh health board, excluding one, and more than a third of NHS trusts in England will be affected by the upcoming walkouts, making it one of the biggest so far. Compared to the 44 and 55 NHS trusts in England and Wales that participated in the walkouts in December and January, these upcoming strikes will include staff across 73 NHS trusts.
Most of the 73 NHS trusts involved in the new set of strike dates are hospitals. However, emergency care for people will still be covered, as required under trade union laws.
The NHS interim chief executive Saffron Cordery said, "The health service is already stretched far too thin as trust leaders try to cope with ongoing industrial action alongside other mounting pressures bearing down on the NHS."
Furthermore, the secretary of state for health and social care Steve Barclay wrote exclusively to the Independent that any boost to wages would "take billions of pounds away from where we need it most". In addition to this, he further warned that agreeing to the demand of the protesting nurses will lead to the suffering of patients.
Barclay wrote, "Unaffordable pay hikes will mean cutting patient care and stoking the inflation that would make us all poorer."
Last month was the first mass walkout in a century. Although, members of the RCN took industrial action by stating it will staff chemotherapy, emergency cancer services, dialysis, critical care units, and neonatal and paediatric intensive care across England, Wales and Northern Ireland.
In addition, two union members voted to accept the Scottish government's most recent pay deal, halting some NHS workers and ambulance staff's planned strikes. The government will hope it can correlate more agreements with the public sector pay disputes in due time.
Is a turning point around the corner?
From railway strikes to teachers and nurses striking, the rise in inflation in the UK has made it difficult for workers to afford their daily necessities. Railway strikes have been going on since the summer of last year, with around 40,000 members of the RMT union from Network Rail and 14 train operators still taking industrial action earlier this month.
The RMT has previously rejected a 9% pay rise over two years, with more for lower-paid staff, but some people in the railway industry are optimistic that a deal is on the verge to bring an end to the dispute. However, there are still more signs of hope in the UK.
Earlier this month, the average fuel price dropped by 42p, going from £1.91, which was a record high, to £1.49 and some places as low as £1.39. Fuel prices haven't been this low since February of 2022 when Russia invaded Ukraine. What does this mean for the economy?
Although it might be too early for people in the UK to get their hopes up, the signs are visible that a shift in the current economic state of the country is not too far ahead. Nonetheless, the government should act quickly, if it plans to find a common ground with the country's public workers.
© Copyright IBTimes 2023. All rights reserved.