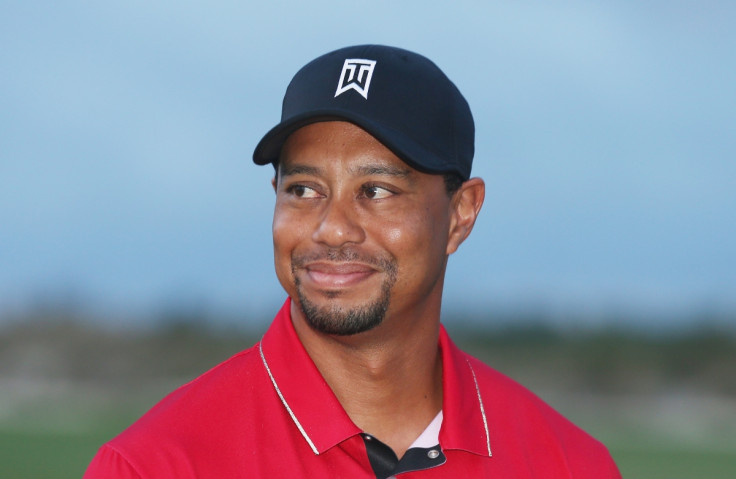 Tiger Woods has not suffered a setback in his recovery from multiple bouts of back surgery and is continuing to work on rehabilitation, the 14-time major winner's agent has said. Reports emanating via social media suggested the American was no closer to returning from operations in September and October 2015 and that his condition had worsened as he attempted to regain full mobility.
An update from a Twitter account claiming to belong to an unnamed player on the tour said Woods was unable to drive, was forced to sit in a fully reclined passenger seat and was struggling to climb the stairs. The @secrettourpro profile added that the 40-year-old had abandoned plans to stage a comeback at the annual Players' Championship at Sawgrass in May. Golf journalist Robert Lusetich later added Woods had "no forseeable return" to golf.
"Since we all last saw Tiger in December things got better for a while but have got worse," the player wrote. "Short gentle jogging started around Christmas, but since then it's got worse, he's unable to drive a car and needing a driver to take him anywhere he sitting in the passenger seat with his seat fully reclined.
"He's lived in Albany apartment since December to minimise any stairs he has to climb. At current he can only walk around for 30-45 minutes and sitting in a chairman is longer possible, he lays down the majority of the time.
"He was aiming to play the Players in May, but that is off completely now. All I can say, is I hope the greatest golfer doesn't rust, fully recovers and comes back and entertaining us all again soon."
Woods admitted in November 2015 that he faced a "long and tedious" recovery process in order to return to the sport and with no update forthcoming the former world number one's physical state has been called into question. Agent Mark Steinberg has however jumped to the defence of Woods, now ranked 445th in the world, and says the reports are false and "reprehensible".
"The tweets that appeared this weekend about Tiger's health are ridiculous and absolutely false," he said in a statement. "It's reprehensible that every few months someone makes something up and it's treated like a real story. Tiger continues to work on his rehabilitation and we will have an accurate update at the appropriate time."