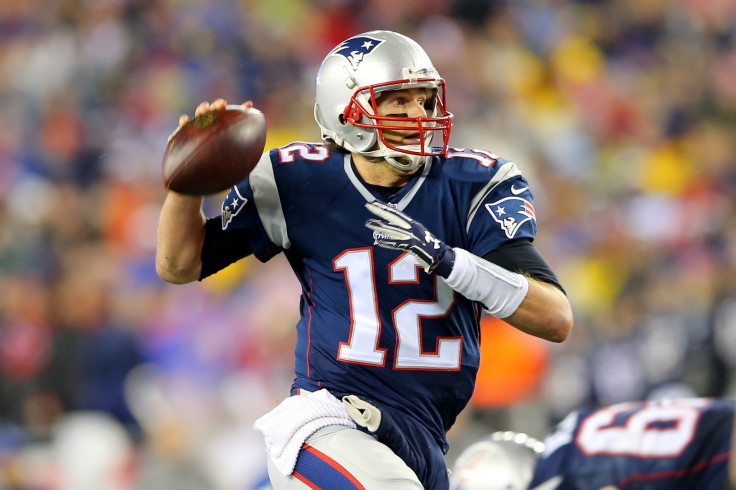 New England Patriots star Tom Brady is likely to have been aware of alleged efforts to under inflate match balls used by his team in an NFL play-off match, according to an investigation into "Deflategate".
The 243-page report, compiled by NFL executive vice-president Jeff Pash and lawyer Ted Wells, concluded it was "more probable than not" that Brady, 37, was aware of the activities allegedly carried out by Patriots' locker room assistant Jim McNally and equipment assistant John Jastremski.
"Based on the evidence developed in connection with the investigation and summarised in this report, we have concluded that it is more probable than not that New England Patriots personnel participated in violations of the NFL Playing Rules and were involved in a deliberate attempt to circumvent those rules," said the report, released on 6 May.
The accusations come from the Patriots' 45-7 win over the Indianapolis Colts in January in Boston, a win that secured them their place in the 2015 Super Bowl, which they went on to win after beating Seattle Seahawks.
"Based on the evidence, it also is our view that it is more probable than not that Tom Brady was at least generally aware of the inappropriate activities of Jim and John Jastremski involving the release of air from Patriots game balls."
The report explains 11 of the Patriots' game balls, when re-tested at half-time, were below the minimum level outlined by NFL rules of 12.5 psi.
McNally, a 32-year veteran of the Patriots' backroom team, was the man responsible for delivering balls to match officials before a game and at half-time.
The report details text messages exchanged by McNally and Jastremski, one where by the former refers to himself as "the deflator" as they discuss air pressure of game balls and, in one instance, Brady being unhappy with the pressure level of a match ball.
But the report concludes that head coach Bill Belichick, owner Robert Kraft and anyone else at the Patriots were unlikely to have had any involvement.