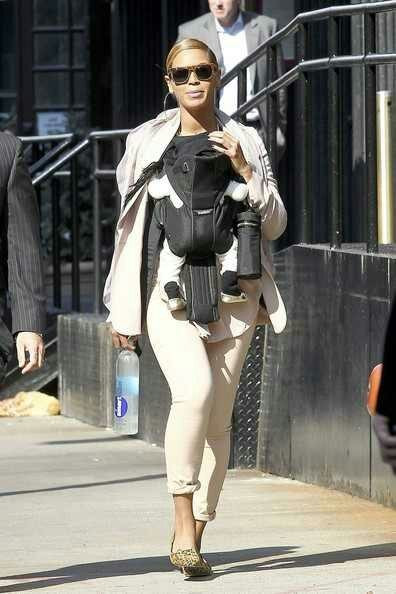 Some babies are too cute and so are their names, especially when they have celebrity parents. The birth of a baby who has celebrity parents is a big deal. The baby gets media attention right from the time he/she is born. The name of the baby is the most important aspect along with the first pictures and it is kept secret for a long time. For instance, the name of the daughter of Aishwarya Rai Bachchan and Abhishek Bachchan - Aaradhya Bachchan - was kept secret for five months and her pictures have still not been revealed.
The names chosen by the celebrities for their children become the trend for the crowd to follow. As long as the parent is a celebrity, it follows suit for the baby as well.
"Celebrity parents have a huge influence on baby name trends. As long as the names aren't too far out, you could see celebrity-chosen names hitting the top ten within a year, "Jennifer Moss, founder of the website BabyNames.com told the Daily Mail.
From Ivy Blue to Aaradhya Bachchan to Flynn Bloom, let us take a look at the top five celebrity baby names:
1. Ivy Blue: Leading the list is Ivy Blue, daughter of singer Beyonce and Jay Z. As soon as their daughter's name was made public, Beyonce and Jay Z claimed the copyright for the name. Apparently, the name was chosen because blue is Jay Z's favourite colour.
2. Flynn Bloom: Son of Miranda Kerr and Orlando Bloom, baby Flynn is the cutest of the lot. When Miranda named their baby Flynn, there were rumours that the name was inspired by her high school sweetheart, Christopher Blanchard. The full name of baby Flynn is Flynn Christopher Blanchard Copeland Bloom.
3. Aaradhya Bachchan: After months of speculation, the Bachchans finally revealed the name of Aishwarya Rai's daughter as Aaradhya Bachchan. The term "Aaradhya" means someone who is adorable, or worth having devotion for.
4. Harper Seven: Victoria Beckham and David Beckham named their daughter Harper Seven. The Beckhams are a huge fan of the name Harper and David Beckham's jersery number is seven.
5. Moroccan Scott: Mariah Carey and Nick Cannon named one of their twin babies Moroccan. Apparently, Carey is a huge Moroccan fan and has her apartment and home decor made in the Moroccan style.