Brad Friedel has insisted that competition for the keeper spot at Tottenham is competitive but also friendly, with the United States international dismissing reports of any rifts at the club.
Andre Villas-Boas admitted at the start of the season that he would continue to use Friedel ahead of new signing Hugo Lloris, prompting a war of words with Didier Deschamps and an admittance from Lloris himself that the situation wasn't ideal.
But Villas-Boas has since insisted that there is no issue at Tottenham between the keepers, and Friedel has backed up that statement whole-heartedly.
"All of the papers love to sensationalise reports by saying there's show down talks [between Hugo Lloris and Andre Villas-Boas]," he told Talksport. "But it's absolute nonsense. Hugo has come in and is a really nice person. He's a super goalkeeper but we have two other really good goalkeepers in Heurelho Gomes and Carlo Cudicini.
"We have friendly, and healthy, competition for places. Hopefully we have long runs in all the cup competitions and there's going to be plenty of matches to share around."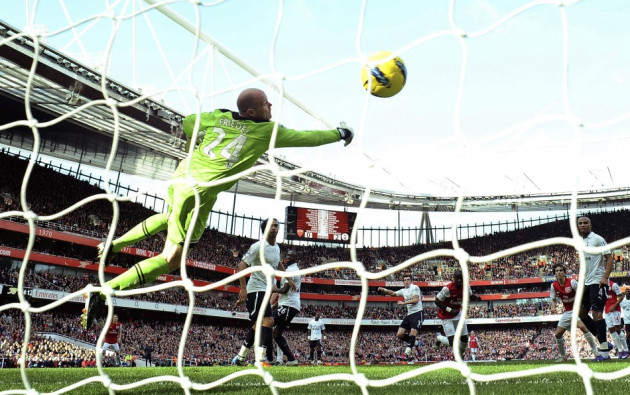 Friedel joined Tottenham last summer amidst some inconsistent performances by Gomes, and has since come to unreservedly hold the number one position at the north London club.
His performances at the start of this season in particular have been stand-out, and though Lloris joined the fold on deadline day Villas-Boas insisted that he would still continue to rely on Friedel first and foremost.
For Freidel, at 41 years of age the stopper has had an illiustrious career spanning nine senior clubs, and he said that this has made him able to adjust to managerial changeovers very easily, a quality that came in handy when Villas-Boas took over from Harry Redknapp.
When asked about their management styles, Friedel said: "Sure there's a difference.
"Harry was more of the manager type so he would be on the pitch every day, but the coaching would mainly be down to Joe.
"Harry would come and interject when he needed to. But with Andre he's the main coach, the manager and the coach if you like so everything that's done in training comes out of his mouth.
"There's different ways to do things and I've seen a lot of it in my career so they're both excellent managers."