Glenn Hoddle is confident that Gareth Bale will not leave Tottenham at the end of the season despite some of the world's biggest clubs showing a serious interest.
Bale has been on fire for Spurs this season, and after facing injury troubles at the beginning of his senior career the winger looks to have found consistent form that has made him a serious contender to be named the Premier League Player of the Year.
Tottenham face a tough fight if they hope to keep hold of their star as clubs such as Real Madrid look at the possibility of making a big bid for his services. However, Bale has a long term contract with the north London club and Hoddle believes he won't be looking to move just yet.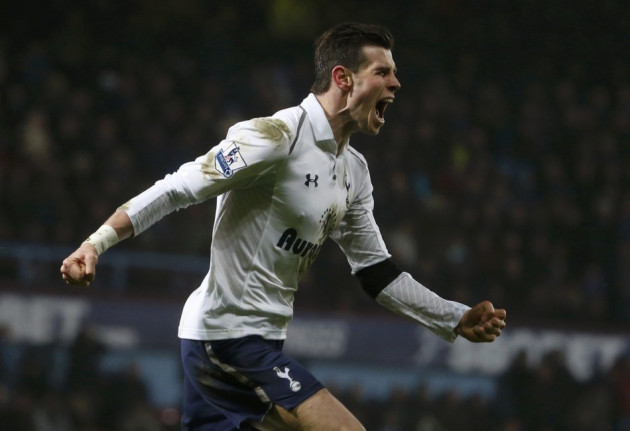 "Gareth has a young family and they will not be ready to abroad just yet, I can tell you that now," he told Metro.
"I was 29 when I left Spurs for Monaco and it took me four months to get settled there. It can be hard and Gareth has time on his side. He can move when the time is right for him and his family."
Tottenham are currently facing a tough fight for a top four finish and are now just two points ahead of Arsenal, having played a game more, after their 2-2 draw with Everton.
But Hoddle believes the best advice for Bale would be to stay with the club that gave him his Premier League chance in 2007, and prove himself in the long term.
"I don't know Gareth but I would say to him 'don't go anywhere just yet'," Hoddle explained.
"He should stay for another season or even two, and drive Tottenham over the line and into the Champions League next season.
"Hopefully, his presence at White Hart Lane will then help attract better players to the club to play alongside him and he can then help Spurs become contenders to win the title."