Gareth Bale is hopeful of getting in some minutes for Tottenham this week, according to Andre Villas-Boas, with the 23 year old continuing to recover from a rough tackle by Liverpool midfielder Charlie Adam.
Bale had to leave the pitch at the friendly as Spurs took on the Reds in Baltimore, with Adam looking to kick the winger and injure his ankle in the process.
Despite fears that Bale may be seriously injured, Villas-Boas believes he may yet be able to get some game time for Tottenham as they prepare to take on New York Red Bulls on Tuesday night.
"Hopefully we will try to get some minutes into him," he told Sky Sports.
"Obviously we had intended that Gareth had some workload spread during this American tour, and that was cut short the other day.
"Hopefully if everything is okay he will be in condition to play."
Meanwhile, the rumble between Tottenham and Liverpool continues over whether Adam was deliberately in the wrong by tackling Bale in the way he did.
Adam and Bale have a history of bad blood, and after the Tottenham star referred to his compatriot as a 'coward', Adam's agent has insisted that those kinds of words are tactics for schoolboys, not grown footballers.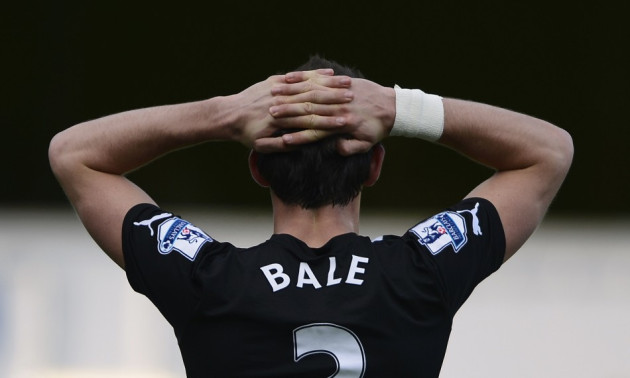 Kenny Moyes told the Daily Star on the issue: "It doesn't warrant a reply because everyone knows Charlie is not that type of player. Everyone in football knows he has no malice or anything like that in him.
"For someone to have a go like that is outrageous. It was schoolboyish for them to come out and say that."
For Villas-Boas, the issue has now been put to bed, though the new Tottenham manager believes that an apology woudn't go astray.
"It's Gareth speaking and he felt a bit strongly after the match, bearing in mind that the player didn't go to him to apologise for what was considered maybe a difficult and nasty challenge," he said.
"In my opinion the matter is dealt with. It would be extremely human for Charlie to come out with an apology but you can't force people to say anything and we just have to wait and see."
Tottenham are relying heavily on Bale to be fit and ready for next season, and the Welshman didn't participate in Team GB's Olympic push as a result. But Spurs say they're giving him as much time as possible to get into the right shape for the season ahead, as they look to keep their top four berth.