Louis Saha is hoping that his performances for Tottenham this season will put him in contention for a permanent place on the French team, with the striker showing that despite facing many setbacks, he still has what it takes to compete with the best.
Saha has so far scored 4 goals in 11 appearances for Spurs, since the 33 year old made the move from Everton in the January transfer window.
Though he has only had limited opportunities for Tottenham so far, the former Clairefontaine youth player has shown that he is an important member of Harry Redknapp's squad, and he hopes this will signal to Laurent Blanc that he's serious about playing for his country as well as the north London club.
"Yes, I would have liked to play in the France team," he told Le 10 Sport when asked about being overlooked for Les Bleus in the past.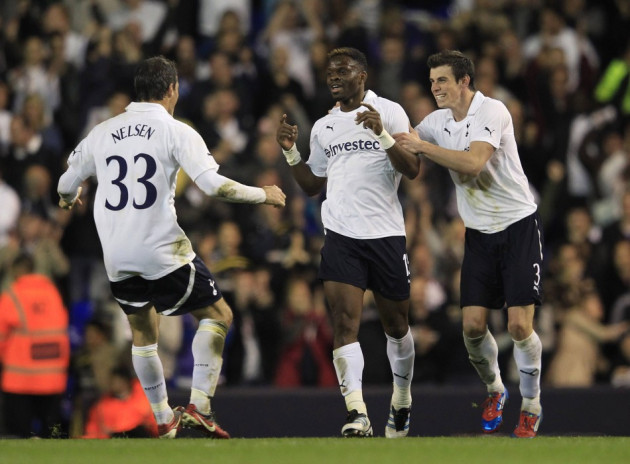 "There are many things we would like to accomplish as a player in a career. There are things that didn't happen ​​because of a lack of playing time and injuries.
"The most important thing is to face it now and say 'I gave everything.' From this point of view, I have no regrets."
Saha insists that after getting more opportunities at Tottenham, he is ready and willing to go as soon as France gives him a call-up, with the Euros starting in just under six weeks.
"Like any football fan, it would be nice to see my name in team list," he explained.
"I'm doing everything to be competitive and to be able to play the big events like the 2012 Euros. If my name does not appear I will support the team nonetheless. If my name is, I am ready to go.
"The goal is to do my best. If they call me I'll be more than motivated and more than willing to help my teammates."
When Saha was signed by Tottenham, many questioned whether he would be able to step up and support the likes of Emmanuel Adebayor and Jermain Defoe. But so far the Frenchman has come through and proven the critics wrong, leaving open the possibility that he will have another shot at the national team after featuring in France's 2-1 win over Germany in Fabruary.