Tottenham boss Andre Villas-Boas is keen to ensure he does not leave White Hart Lane as swiftly and as ignominiously as he did Stamford Bridge. The 34 year old Portuguese tactician took charge of Chelsea at the start of the 2011/12 season but soon lost the confidence of the players, the fans and eventually the management and was sacked in March.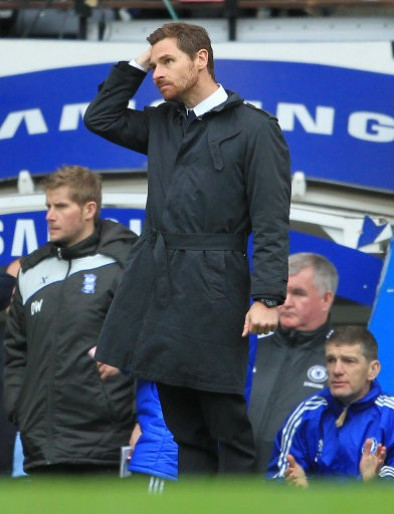 Since then, a number of television pundits and experts have analysed and dissected the former Porto boss' time at Stamford Bridge, offering their reasons as to why AVB's tenure failed so miserably. Now, however, AVB himself has spoken out on his time with the Blues and admitted to mistakes he made, comparing his present task with Tottenham to what he was asked to do with Chelsea
"There are changes that have to be done here at Tottenham but I won't promote change as aggressively as at Chelsea. When you promote so much change and things are going along smoothly, everybody is happy and you are able to progress. But when you are faced with a setback, it's the ability to bounce back that will keep you right on track," AVB explained, in a Daily Mail report.
One of the primary reasons AVB failed to make an impact at the Bridge was his poor relationship with senior players like Frank Lampard, John Terry and Didier Drogba. Indeed, AVB received considerable support after he was sacked, with rival managers like Newcastle's Alan Pardew and even Manchester United's Sir Alex Ferguson declared themselves disappointed with the way AVB had been treated by the players.
Gestures like cancelling rest days as punishment for underperformance (AVB pulled his players in on their day off after losing 0-2 at Goodison Park) are a necessary part of a manager's duty but it doesn't help if your players don't respect you enough to understand the motivation behind the action.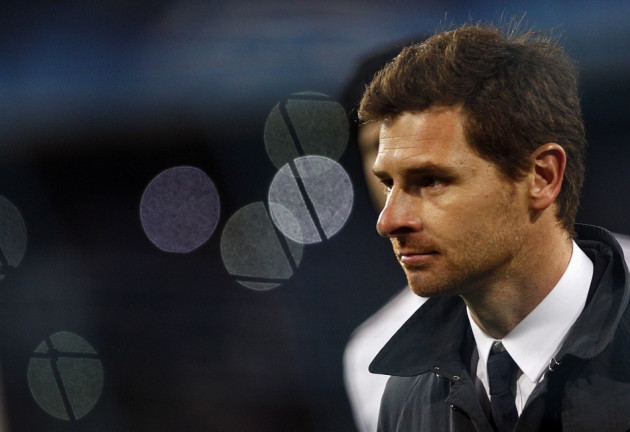 When he was brought to the Bridge, AVB was tasked with two major goals - a) to revamp the squad and prepare it for the next generation of players (which would mean the phasing out of the same senior players who engineered his exit) and b) to introduce an attacking style of football. Neither target was an easy one to achieve.
There were some bright spots at the start of the season. The sequence of wins at the very start of the year, from the 2-1 win over West Brom on 20 August to the 2-0 Champions League win over Bayer Leverkusen on 13 September, indicated promise. However, as AVB now realises, the problem was in recovering from setbacks and there were, perhaps, too many of those early on. The 1-3 defeat to United on 18 September, the shocking 3-5 defeat to Arsenal on 29 October and the 20 November loss to Liverpool (the last two at home) came far too close together.
By the time the Blues recovered to string together three impressive wins (and this is perhaps a forgotten part of AVB's tenure) 3-0 away against Newcastle United on 3 December, 3-0 at home to Valencia on 6 December and 2-1 at home to Manchester City on 12 December, the pressure was squarely on AVB and a sequence of three 1-1 draws and an awful 1-3 home defeat to Villa on 31 December absolutely did not help.
"It was three ­negative ­results in a row which had a tremendous impact. And when we wanted to correct things, we were ­always putting the fire out and never establishing what we were before. Here it will be a ­progressive change. Again, we also have to respect what has been built here by Harry ­Redknapp and hopefully I can do exactly that," AVB was quoted in the Daily Star.
New Season, New Goals

Meanwhile, as the new league season kicks off, AVB will aware that the pressure on him will be exponentially greater. Failure at White Hart Lane won't just be a setback to his managerial career... it could prove to be the death knoll. His first league game in charge of Tottenham, ironically, will be against Pardew and Newcastle, one of the few supporters of his time at Chelsea. However, the Magpies boss will not be looking to do AVB any favours, something he realises.
"We spoke regularly. He was one of the managers that showed respect to me when I left Chelsea and I appreciated his words. I made sure I thanked him for that. We spoke on phone. He is the manager of one of the biggest clubs in England and the expectations of Newcastle fans will be that they will want to build from last season," he was quoted as saying in a Mirror report.