Aston Villa striker Christian Benteke has handed in a transfer request following which the Belgian has been omitted from the squad travelling for pre-season training. The striker's latest act is expected to open up a bidding war between Chelsea and Tottenham, who are interested in bringing the player to London.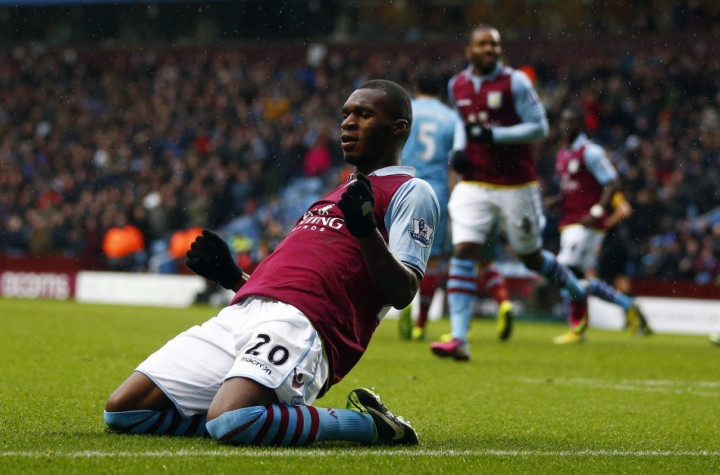 A club statement confirmed his decision but stated that the club won't be forced to sell if other parties do not match their valuation of the 22-year-old. Manager Paul Lambert had previously stated in an interview that they are looking for silly money in exchange for Benteke and a valuation of close to £30m is being reported as sufficient to land the player. The former Genk man has three years left in his current contract.
"Having received his transfer request, we have also informed him that should we receive an offer within an appropriate timeframe during pre-season which meets our valuation, we would act upon it. But he will remain a Villa player should this not happen," the statement said.
Lambert is extremely distressed by the news and has urged players to understand that the club is trying to build a team which won't be possible if players do not show an equal interest.
"We're hugely disappointed that Christian has put in a transfer request. It's important that people appreciate we are trying to build something strong and vibrant here, at the club, something this club demands and stands for, and we want Christian to be part of that," Lambert said.
Benteke had previously revealed that Villa won't be able to force him to stay at Villa Park and should a team in the top half of the table express an interest in him, he will be glad to move. The Belgian has been in brilliant form since his transfer from Genk last season, scoring 19 goals in the league and helping his side steer clear of relegation.
"If Aston Villa say I must stay, I won't necessarily accept that. I do not in any way want to feel I didn't get the most out of my career. I try to get everything. If the chance comes up for me to join a club like Arsenal, I'm convinced we can reach a compromise where everyone comes out a winner," the player had said.