Tottenham Hotspur may have received bad news in the reported pursuit of Brazilian right back Rafinha. The 27 year old defender has been quoted as saying he will remain at the Allianz Arena, despite falling out of the first team, at least for as long as his contract. The former Genoa player is contracted to the Bavarians until the end of next season.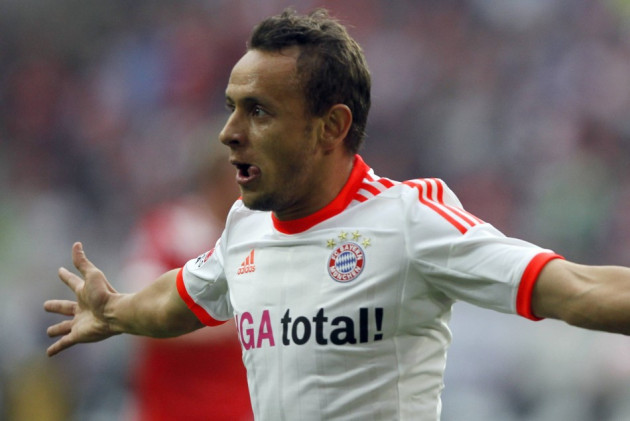 "I have a contract until June 2014 and leaving Bayern is not in my plans now. This is very clear because I dream of winning major titles with this club. I lost two months through injury this season and now I just want to get my place back in the starting line-up and play like last year," the South American insisted.
Spurs have also been linked with a loan move for the player, with talkSport reporting Italian clubs AC Milan and Roma are also interested.
Rafinha was linked with a move to White Hart Lane last season, when he was with Serie A club Genoa, and has also admitted, in an earlier interview, he would be interested in playing in the Premier League. The player was also linked with Liverpool in 2009, when he was with Bundesliga club Schalke 04, but differences in transfer valuations halted the move to Anfield.
"I had an offer from Liverpool but Schalke asked for too much money, the value was set too high and negotiations came to an end. I have to work hard and who knows, in the future maybe I will be playing in the Premier League, a competition I love and I follow. I always watch the games from England so this recent interest from Tottenham makes me very happy," Rafinha explained, in a March 2011 report.
Interest from the Premier League, therefore, has been rather strong and consistent in recent seasons and the player's football style - direct, physical and fast - is likely to fit in very well with that practiced in England. In addition, being Brazilian and raised with all the associated emphasis on ball control, movement and technical capabilities, Rafinha will probably be a hugely useful player, whether he goes to Anfield or the Lane.
However, the emergence of last season's PFA Young Player of the Year, Kyle Walker, at Tottenham, may give coach Andre Villas-Boas food for thought. Will he risk compromising the development of a potential future star by bringing in a player, who although he has European experience (but just the one cap for Brazil), is untested in the Premier League?
If Liverpool are still interested though, the Brazilian may be a good fit for Brendan Rodgers' side and provide them with some much-needed physicality and pace, as well as solid competition for present first choice, England international Glen Johnson.