Lance Armstrong's Tour de France victories will not be distributed to alernative winners, according to the International Cycling Union, as the body announced it would set up an independent commission to investigate its own actions during the American's reign in cycling.
The USADA's evidence against Armstrong, claiming that the seven-time Tour de France winner had doped throughout his career, has lead to the cyclist being completely disgraced in the public eye, with many pulling support for him in the wake of the findings.
And today, UCI have called on Armstrong to return his prize money and will leave the winner of the Tour de France from 1999-2005 blank in the record books.
"The management committee decided not to award victories to any other rider or upgrade other placings in any of the affected events," a statement from the body read.
"The committee decided to apply this ruling from now on to any competitive sporting results disqualified due to doping for the period from 1998 to 2005, without prejudice to the statute of limitation.
"The committee also called on Armstrong and all other affected riders to return the prize money they had received."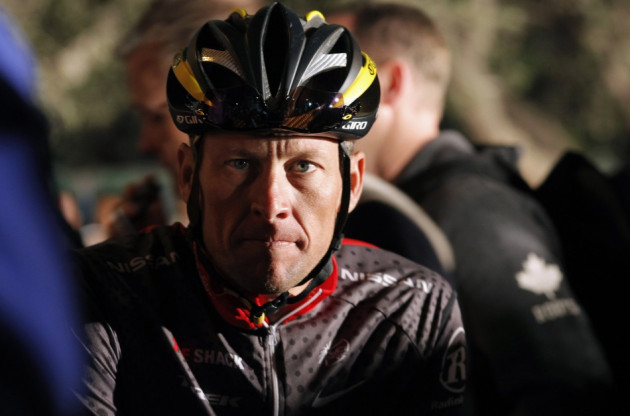 UCI president Paul McQuaid also announced that a commission would be set up to investigate the union's actions during Armstrong's participation in the sport.
"We will take whatever actions are deemed necessary by the independent commission and we will put cycling back on track," he said. "Today, cycling is a completely different sport from what it was in the period 1998-2005. Riders are now subject to the most innovative and effective anti-doping procedures and regulations in sport.
"Nevertheless, we have listened to the world's reaction to the Lance Armstrong affair and have taken these additional decisive steps in response to the grave concerns raised."
McQuaid and former UCI head Hein Verbruggen have also dropped their action against former Times journalist Paul Krimmage, who wrote damning pieces about the body's part in Armstrong's drug taking, while the investigation takes place.
Armstrong's estimated wealth stands at about $125 million, and it's believed that the prize money he would have to give back would be around €3 million. Along with this, US bonus insurance company SCA would want at least $11 million back as well.
The now infamous cyclist has already been banned in competing in the sport indefinitely, and has stepped down as spokesman for his cancer charity Livestrong.