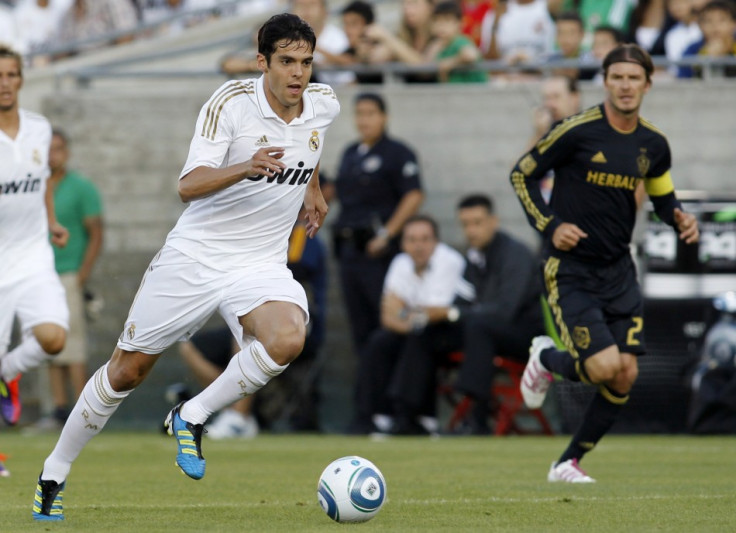 The pick of today's Premier League, Serie A, La Liga and Bundesliga football transfer rumours, news and gossip for 25 August, 2011. All the latest transfer rumours surrounding Man Utd, Chelsea, Arsenal, Liverpool, Tottenham Hotspur, Manchester City, Bayern Munich, AC Milan, Inter Milan, Juventus, Roma, Barcelona and Real Madrid will be covered here.
The Mirror reports that new Manchester City midfielder Samir Nasri has called his new club the 'new galacticos.'
The term was dubbed when Real Madrid had a policy of signing the world's best players and signed players including Luis Figo, Ronaldo and Zinedine Zidane. Nasri is said to be excited about the project at the Etihad Stadium after leaving Arsenal for £24m yesterday. Manchester City manager Roberto Mancini had become frustrated at the length of time the deal took to happen and has revealed that he tried to sign the player five years ago when he was manager at Inter Milan.
Mancini is said to be thrilled to have finally landed his man and sees him operating in tandem with Spanish playmaker Silva.
"I think he is a fantastic player," said Mancini. "He has technique and a great mentality. I remember when he played for Marseille and I was following him when I was at Inter. In fact, I wanted to take him five years ago. After three years in the Premier League, he has improved a lot and is now a top player. He's a player like David Silva, but the different is he can also play in the middle of the park," Mancini added.
The Mirror also reports that Florent Malouda could be on his way to Juventus.
The France midfielder is said to be considering his options after fallen down the pecking order at Stamford Bridge after the arrival of Juan Mata. The winger who signed for Chelsea for £13.5m in 2007 is said to be available for around £5m and Juventus have offered the player a deal similar to his current contract at Chelsea.
The Sun reports Thursday, that Luka Modric will have showdown talks with Spurs chairman Daniel Levy this afternoon.
The Tottenham chairman is said to want to hold the talks to clear the air between himself and the player and convince the Croatian his future lies at White Hart Lane. It comes as Tottenham rejected an improved £30m offer for the talented Croatian.
A top Tottenham source said: "Luka refused to play in the match at Manchester United on Monday night and he won't play against Hearts on Thursday either.
"Knowing he could move to Chelsea and play in the Champions League and earn so much more money has clearly unsettled him. So the chairman has decided it is time to try and take control of the situation" a top Tottenham source told the Sun.
The Daily Mail claims that Arsenal have failed in their attempt to sign Kaka on a season loan load deal from Real Madrid.
The Brazilian is said to be allowed to leave the Bernebeu this summer but Real Madrid manager Jose Mourinho wants to sell the player. It is believed that Kaka would be available to Arsene Wenger for around £17m and would show a statement of intent from the Frenchman after the departures of Cesc Fabregas and Samir Nasri. However, because of the player's age, he does not retain any real sell on value and a transfer offer now looks unlikely.
La Liga
Arsenal are said to be lining up a move for Real Madrid centre half Raul Albiol.
The Spanish defender has fallen right down the pecking order at the Bernabeu and Mourinho is looking to offload the defender. Arsene Wenger is said to see the player as ideal due to his experience at the top level.
Serie A
Atletico Madrid has allowed Diego Forlan to discuss terms with Inter Milan. The two sides have agreed a deal and the Uruguayan looks set to replace Samuel Eto'o at the San Siro. Forlan was voted the best player at last year's World Cup and has helped Atletico to Europa League and European Supercup triumphs since joining in 2007.