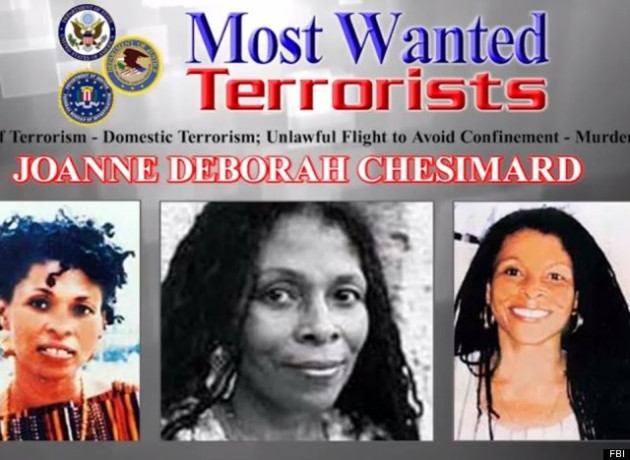 The aunt of late rapper Tupac Shakur has made history after becoming the first ever woman to be placed on the FBI's Most Wanted list.
Fugitive Joanne Chesimard - also known Assata Shakur, Tupac's aunt - was found guilty of the murder of New Jersey police officer Werner Foerster.
Chesimard shot Foerster twice in the head during a routine traffic stop in 1973.
The former Black Panther activist, who is now 65, spent two years in prison before escaping in 1979 with the help of accomplices. She has been on the run in Cuba since 1984.
She is said to have spent time in a series of safe houses and then fled to Cuba where she was portrayed as a freedom fighter.
Fidel Castro once hailed her as a refugee from an unjust and racist political system and granted her asylum.
Chesimard, the stepsister of Shakur's father, has always maintained her innocence and long denied any direct role in Foerster's murder.
"Chesimard is a domestic terrorist who murdered a law enforcement officer execution-style. We want the public to know that we will not rest until this fugitive is brought to justice," said Aaron Ford, special agent in charge of the FBI division in Newark, New Jersey.
"She's a danger to the American government."
Cuba does not have an extradition agreement with the US because of the complex relations between the two countries.
"She continues to flaunt her freedom in the face of this horrific crime," said New Jersey state police superintendent Colonel Rick Fuentes.
As well as adding her name to the list, the FBI has announced a £1.3m reward for her capture.
Foerster's widow has welcomed the relaunching of the case.
"I hope that they can get her. She has her freedom, and I don't have my husband," she told the New York Times.