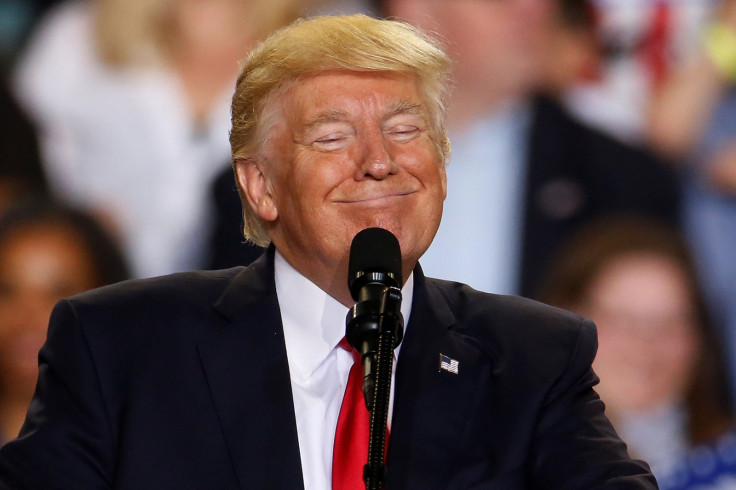 US President Donald Trump's lawyers said his income tax returns do not show any income from Russian sources "with a few exceptions", and the internet is having a field day over the claim.
In a letter released on Friday (12 May), Trump's lawyers said his tax returns for the past 10 years showed no "income of any type from Russian sources" or any debt owed to Russians. However, it did acknowledge that there were "a few exceptions".
The letter noted that Trump received income from the 2013 Miss Universe pageant held in Moscow and a property sold to an unnamed Russian billionaire for $95m back in 2008.
It also mentioned that it is likely he received undisclosed payments from Russians for hotel rooms, rounds of golf or Trump-licensed products such as wine, ties or mattresses.
However, his lawyers said the amounts were "immaterial" and would not have been identified as coming from Russians sources in his tax returns.
The Associated Press reports that the president asked his lawyers for the letter in response to a request from Republican Senator Lindsey Graham who is leading one of the congressional committees probing allegations of Russian meddling in last year's presidential elections.
However, AP said it could not verify Trump's lawyers' conclusions since they did not release copies of his tax returns.
Internet users, on the other hand, immediately pounced on the phrase "with some exceptions", saying it completely negated his lawyers' original statement. Social media soon erupted with a spate of hysterical memes, jokes and comments using the now viral hashtag #WithFewExceptions.
"The Titanic enjoyed many pleasant and uneventful hours sailing. #WithFewExceptions," British author Joanne Harris tweeted.
"Secretly taping conversations in the White House has always worked in the favour of presidents, with few exceptions," USA Today reporter Steve Reilly wrote.