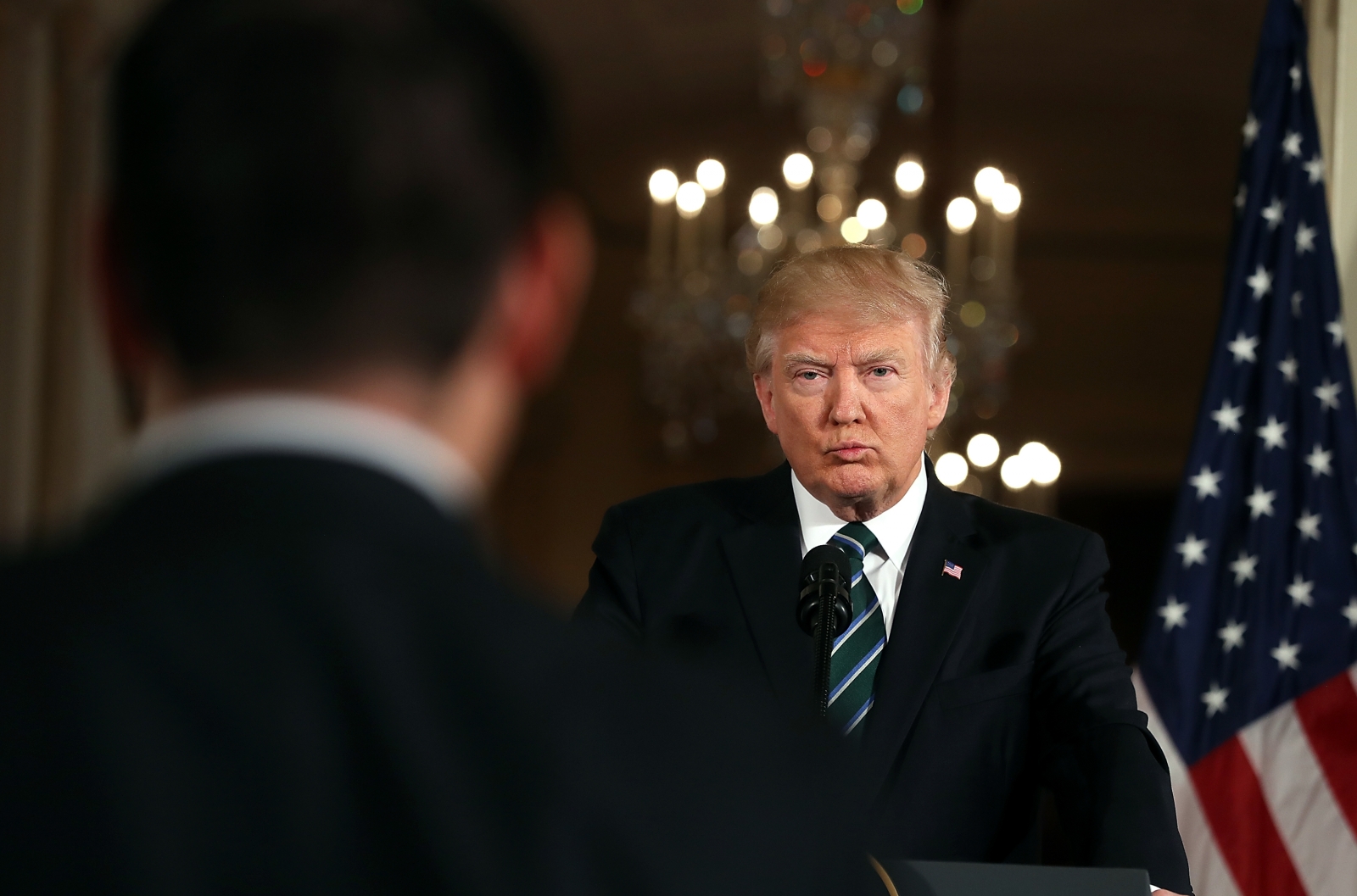 US President Donald Trump revamped his Twitter banner to include one of his own recent tweets denying links to Russia, and social media wasted no time reacting to it. On Monday (8 May), the president updated the header to feature a photoshopped image of one of his own tweets that says "there is 'no evidence' of collusion" between his campaign and Russia.
"Director Clapper reiterated what everybody, including the fake media already knows- there is 'no evidence' of collusion w/ Russia and Trump," Trump tweeted.
The tweet is in reference to former Director of National Intelligence James Clapper's testimony at a Senate Judiciary subcommitee on Monday that came as part of ongoing investigations into possible Russian interference in the 2016 presidential election and former National Security Adviser Michael Flynn's links to Russia.
Clapper said he had not seen evidence of collusion between Trump's campaign and Russia.
Trump's new header included a superimposed image of his tweet on Clapper's testimony over a photo of him surrounded by lawmakers in the Oval Office giving thumbs up signs.
People quickly took to social media to mock Trump's new Twitter banner describing it as "embarrassing" and "reeking of desperation".
"Trump's new Twitter banner is something else," one user tweeted. Another wrote. "He couldn't seem more guilty if he came out and said 'I'm guilty.'"
One user tweeted: "Trump's pettiness is dwarfed by his social media team's inability to appropriately size a header for Twitter. Can't do anything right."
The changed photo and accompanying banner have since been taken down.
Other inspired Twitter users photoshopped some of Trump's previous tweets as well as their own sarcastic jokes above the photo. One user even created a "Trump Twitter Cover Generator."
Former acting attorney general Sally Yates, who was fired by the president in January, also testified during the hearing.
Ahead of Yates' testimony, Trump went on the offensive and advised the subcommittee to "ask Sally Yates, under oath, if she knows how classified information got into the newspapers soon after he explained it to W H counsel".
At the hearing, Yates testified that she warned the White House earlier this year that Flynn could be "essentially blackmailed by the Russians".
Trump later reiterated his stance on the alleged Trump-Russia collusion in a series of tweets saying it is a "total hoax".