Twitter Trolls Turn on Anton Ferdinand After FA John Terry Racism Verdict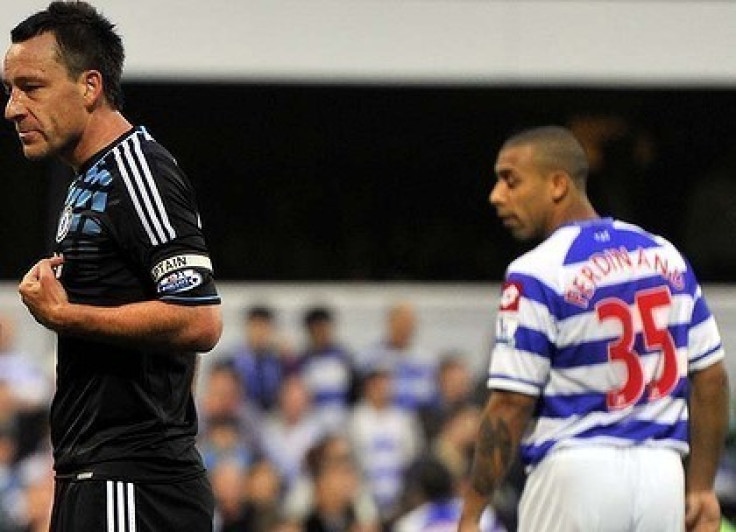 Following the decision by the FA to hand Chelsea player John Terry a four match ban and a £220,000 fine for racist language a band of Twitter trolls took it upon themselves to pour further scorn on Terry's victim Anton Ferdinand.
While steering clear of any further racial abuse, Ferdinand's critics claimed that he was jealous of Terry, called him a liar and made much of the fact that Terry had been cleared of any criminal charges by a court of law.
One Tweeter claimed that Ferdinand had "destroyed the career of one of England's greatest defenders", while another said that Ferdinand's "lies" had cost England "any hope of winning the world cup".
Other Tweeters did not attempt even these poor tries at a critique of Ferdinand but resorted to childish comments such as, "I want John Terry to score against QPR and celebrate right in front of Anton Ferdinand. Adebayor at Arsenal style."
In response to the accusations and negative comments Ferdinand took to his own Twitter account saying, "On a serious note people need 2 read the facts before they send stupid tweets 2 me with liar and grass in it footage don't lie!"
While claims that Anton Ferdinand ruined England's hopes of winning a world cup seem far-fetched to say the least, the altercation with Terry did cast a shadow over the European Championships earlier this year.
Ferdinand's brother, Rio Ferdinand, was not included in the England squad that went to the Ukraine and Poland. Although such claims were denied many speculated that the omission was due to tensions caused by the accusations against Terry.
Despite receiving negative tweets from Terry fans, Anton Ferdinand did receive support on Twitter from some of the bigger names in football.
Gary Lineker appeared to question whether Terry's punishment was severe enough, saying "The FA find John Terry guilty and give him a four-match ban and 220K fine. Just one game more than a regular red card?".
Former Arsenal player Emmanuel Eboue also appeared to support Ferdinand on his (unverified) Twitter account, "Worst of all, to all those chelsea fans and JT worshipers sending death threat and bullet to @anton_ferdinand . I want 2 say Shame on U."
© Copyright IBTimes 2023. All rights reserved.