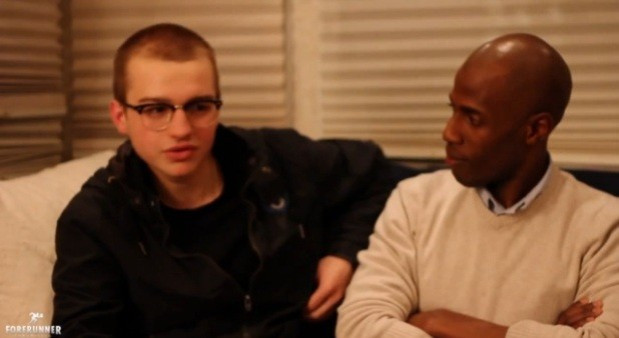 Two and a Half Men star Angus T Jones has shocked fans after branding his own show as filth and urging viewers not to watch it.
In YouTube video posted by US Christian website Forerunner Chronicles Jones, which interviewed the 19-year-old teen star, he criticised the hit US comedy and pleaded with fans not to tune in.
Jones, who reportedly earns $350,000 (£218,000) an episode, insists in the video interview that he has found enlightenment through research and that real Christians should not watch or take part in the show which is famous for its sexual innuendo.
"Jake from Two and a Half Men means nothing. He is a non-existent character," he tells the camera.
"Please stop watching Two And A Half Men. I'm on Two And A Half Men, and I don't want to be on it.
"Please stop watching it. Stop filling your head with filth. Please.
"People say it's just entertainment. Do some research on the effects of television and your brain, and I promise you you'll have a decision to make when it comes to television, and especially with what you watch."
He continues: "A lot of people don't like to think about how deceptive the enemy is. He's been doing this for a lot longer than any of us have been around.
"There's no playing around when it comes to eternity."
One fan wrote: "It's hard to tell if he is joking. He says he's not joking, but at this point in time I could understand why he hates the show."
Jones, who made the remarks in a recording in his production trailer, now risks the wrath of show producers after his public trashing.
In 2011 TV bad-boy and former Two and a Half Men star Charlie Sheen was fired after he criticised producers in a series of bizarre media appearances.
Warner Bros and CBS, the producers of the show, has declined to comment.