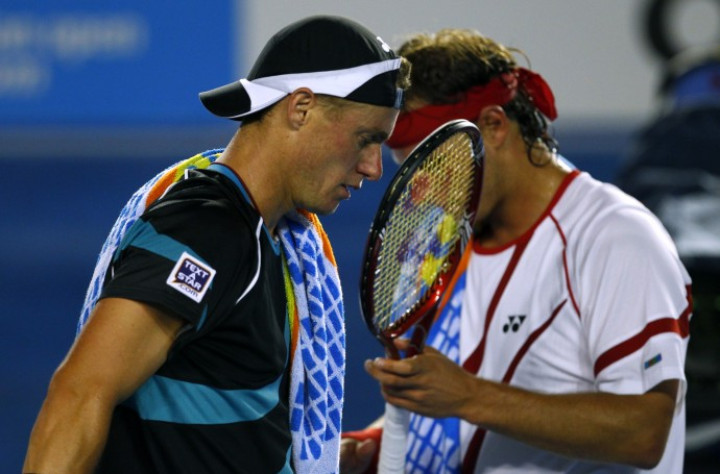 The UAE Royals take on the Singapore Slammers in the first match on day 2 of the International Premier Tennis League in Manila.
Where to Watch Live
The match starts at 8am GMT. Live TV coverage is available on Sky Sports 3 and Sky Sports 3 HD.
Overview
The UAE Royals come into the game following a narrow victory over the Andy Murray-led Manila Mavericks. The team from Dubai, which are still without their top players Novak Djokovic and Caroline Wozniacki, managed to win most of their matches 29-24.
The win puts the Royals on par with the Micromax Indian Aces on top of the standings with four points. The Royals will want to continue their winning run and take advantage of the Slammers, who are also missing a couple of their key players.
Meanwhile, the Singapore Slammers, who lost their first game to the Micromax Indian Aces, will want to get their campaign up and running. The Singapore-based team are missing their top players Serena Williams and Andre Agassi who are yet to arrive.
The Slammers will want an improved showing after the Aces handed them a thorough beating in the inaugural match.
MATCH LIST
Goran Ivanisevic vs Pat Rafter
K Mladenovic / N Zimonic vs Hantuchova / Soares
Cilic / Zimonic vs Berdych / Soares
Marin Cilic vs Leyton Hewitt
K Mladenovic vs D Hantuchova
SQUAD LISTS
UAE Royals: Novak Djokovic, Caroline Wozniaki, Malek Jaziri, Nenad Zimonic, Goran Ivanisevic, Kristina Mladenovic, Marin Cilic
Singapore Slammers: Serena Williams, Andre Agassi, Tomas Berdych, Leyton Hewitt, Nick Kyrgios, Daniela Hantuchova, Bruno Soares, Patrick Rafter