UEFA will move to protect players should racial chanting continue during training sessions, according to the governing body.
Netherlands players were subject to spates of chanting during their training session in Krakow on Thursday, abuse which captain Mark van Bommel labelled as disgraceful.
Despite no official complaint from the Netherlands camp, UEFA have reacted to reports of chanting, claiming they will protect players should the abuse continue.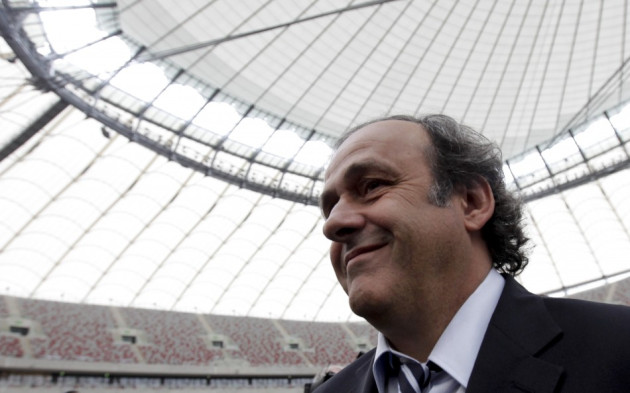 A UEFA spokeswomen said: "Uefa has now been made aware that there were some isolated incidents of racist chanting that occurred at the open training sessions of the Dutch team in Krakow.
"Uefa has not yet received any formal complaint from the KNVB (Dutch football federation).
"Should such behaviour happen at further sessions, we will investigate measures to protect the players.
"Uefa has a zero tolerance policy on discriminatory behaviour and has given power to referees to stop matches."
The pledge comes less than 24 hours after reports from the Dutch camp that the squad's black players were targeted by Polish supporters as they practised at the Stadion Miejski.
Skipper Van Bommel, whose team had visited Nazi concentration camp Auschwitz on Thursday, was outraged by the abuse his players received.
"It is a real disgrace, especially after getting back from Auschwitz, that you are confronted with this," Van Bommel said.
"We will take it up with UEFA and if it happens at a match we will talk to the referee and ask him to take us off the field.
"You need to open your ears. If you did hear it, and don't want to hear it, that is even worse," he added."
The lead up to the summer's European Championship has been dominated with fears over possible outbreaks of racial abuse to towards players in both Poland and Ukraine.
UEFA president Michel Platini has stated that referees will be given the power to lead teams from the pitch should players be subjected to abuse, but that they risk being cautioned should they decide to walk off the pitch individually.
Italy striker Mario Balotelli has revealed he would walk off the field in the wake of racial chanting, but Platini is adamant the rule over leaving the pitch stands, regardless of the circumstances.
"It's a yellow card," said Platini.
"We'd certainly support the referee if he decided to stop the game. It's not a player, Mr Balotelli, who's in charge of refereeing. It's the referee who takes these decisions. So, the referee has been given advice and he can stop the game if there are problems. We will stop the game if there are problems because I think racism is the worst of this."
The BBC's Panorama program last week documented the problems with racism in Polish and Ukrainian domestic football, sparking fears over the safety of supporters travelling to the tournament and the treatment of players from across Europe.