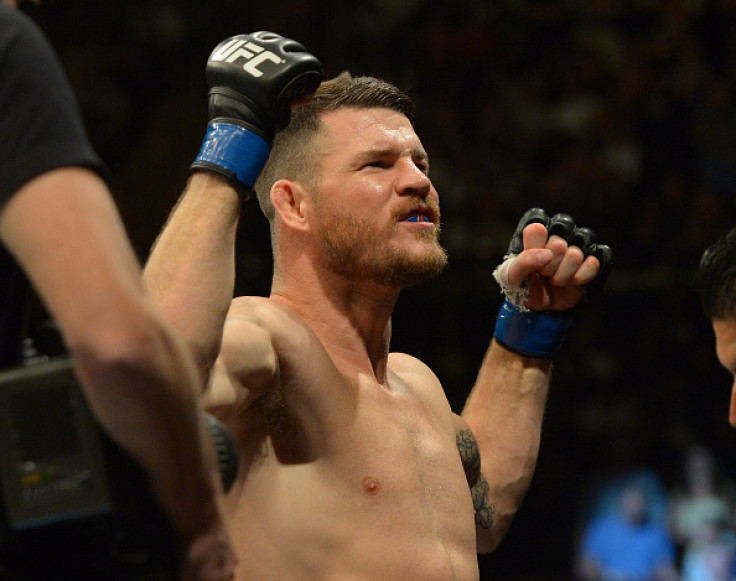 Michael Bisping has responded to commentator Joe Rogan's criticism that the UFC middleweight champion's upcoming fight with Georges St-Pierre has hijacked the division.
Though Rogan said he would still be excited about the middleweight bout, he was not a fan of the fight being made from a purist's point of view, stating that a champion should always defend his title against the number one contender, in this case, Yoel Romero.
Bisping has also been criticized by a section of MMA fans who claim the 39-year-old has been running away from defending his title against the top contenders, having previously only defended his title at UFC 204 against 45-year-old Dan Henderson, who was ranked outside the top ten.
Bisping however, responded to Rogan's criticism, stating that the longtime commentator was contradicting himself with his statement.
"Listen, Joe's a very smart man and he's very learned on the subject of mixed martial arts and the UFC," Bisping said as quoted on Bloody Elbow. "He's been around forever. He knows the sport, but as I say, he kind of contradicted himself. He's like, 'why have title fights?' but then he says, 'I, for sure, would get the popcorn and buy this PPV."
The middleweight champion also believes that he has earned the right to negotiate high profile fights after paying his dues.
"See, to become a champion, you have to pay your dues which I did for a long, long, long time," he added. "When you become the champion, it changes because now, it's only a very small portion, but you get a portion of the PPV. Now every single fight you have, there's a possibility you're going to lose that fight, So you want to maximise the potential."
"You want the fights to be as big as possible, but in terms of credibility as well, that has to be a factor. With Georges St-Pierre coming back, I feel like I'm trying to justify a point that I've said a million times, but Joe actually just said there himself, he would buy the fight. He 100% would buy it, so therefore, there goes my argument."
Rogan also said he found it hard to believe Bisping's claim that he would face Romero straight away if he wins against "GSP", but the Briton responded that it was not impossible.
"Well actually, it's not crazy, it's not ludicrous, it's not beyond the realms of imagination, because Georges St-Pierre, in a lot of ways, is the perfect warm-up fight for Yoel Romero," Bisping explained. "They've got very similar styles. Yes, Yoel is bigger and hits harder, but they've both got fantastic wrestling, they're both shorter guys than me."
"Say we fight, I don't know when it is, say UFC 215 for argument's sake. UFC 217, I'll do it [fight Romero]. I'll do it because I don't want all the work I've done, all the wrestling work I've done, I don't want to get rusty in that regard."