Mackenzie Dern is being touted as the latest rising star in MMA. The Brazilian jiu-jitsu specialist improved her chances of making her Ultimate Fighting Championship (UFC) debut in 2017 by improving her record to 3-0 in her pro-MMA career with a decision win over Katherine Roy in Legacy Fighting 6.
Ronda Rousey is the queen of women's UFC and is easily one of the key reasons for the sport's popularity across the globe. Most female MMA artists want to emulate the California-native who was the longest-reigning women's bantamweight champion until her loss to Holly Holm in 2015.
The 23-year-old world number one Brazilian jiu-jitsu artist, however, has no intention of following in the UFC legend's footsteps. Dern did not even consider Rousey an inspiration as she made her transition from the mat to the octagon and believes she can be bigger than the former bantamweight champion.
"I definitely didn't look up to Ronda," Dern said in a recent interview, as quoted by MMA Mania. "Maybe it was just the personality part of it. I just never really connected with that type of personality. I've never met her in person, so I really don't know how she is. She definitely opened the doors for women. When I saw everything that she was able to accomplish with her skills and everything else, it made me think that I could do this."
"I never looked at her as an inspiration. I want to be bigger than her. I want to be the best Mackenzie. I think I have a different image and I can be a different kind of role model. I have a different style to her, and I want to take that as far as possible," she added.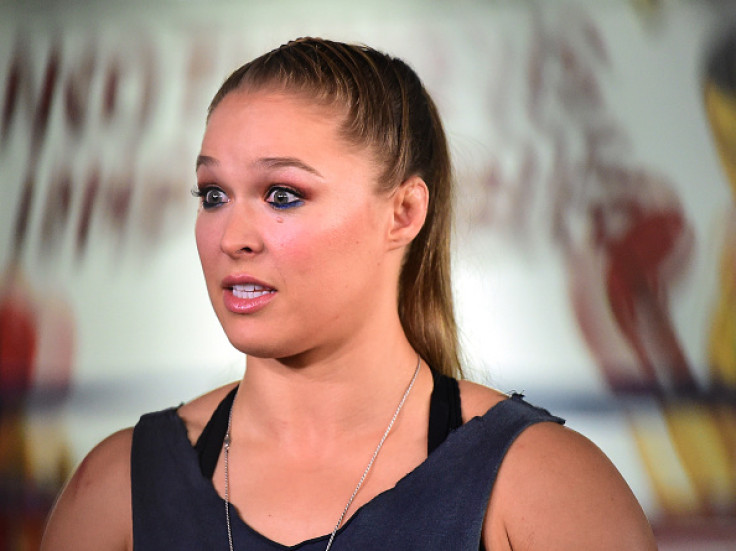 Dern was recently asked about a match with Rousey and she responded by suggesting that she would make the UFC star tap out at least two or three times. Dern also revealed that her goal was to become the UFC champion and to meet the expectations placed on her.