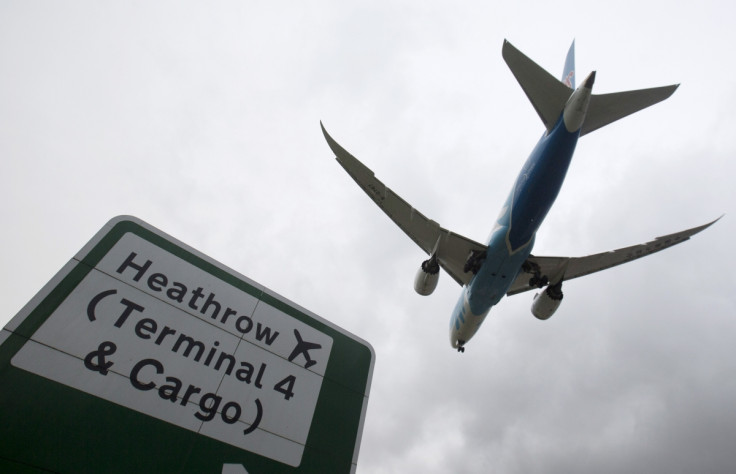 UK is set to lay out its proposals for the third runway at London's Heathrow airport on Thursday. The government will begin a four-month public consultation on the plan before putting it through a parliamentary vote.
Transport secretary, Chris Grayling, says that the Heathrow expansion is vital for the economy. He is expected to herald the project as a sign that the country is open for business post its exit from the European Union.
The airport expansion plan is in the talks for several years. The latest move follows the UK Government finally opting for the expansion at Heathrow instead of Gatwick last year. The government now believes that this expansion will be worth £61bn ($77.24bn) to the economy over 60 years and will create tens of thousands of jobs.
Grayling is expected to say: "Aviation expansion is important for the UK both in boosting our economy and jobs and promoting us on the world stage. Leaving the EU is a new chapter for Britain and provides us with a great opportunity to forge a new role in the world.
"We are determined to seize that opportunity and having the right infrastructure in place will allow us to build a more global Britain. By backing the north-west runway at Heathrow airport and publishing our proposals, we are sending a clear signal that when we leave the EU, we are open for business."
The policy statement for the proposed project will commit Heathrow to meet pledges such as an increase in domestic routes, a check on noise pollution for local homes and schools apart from banning six and a half hours on scheduled night flights, according to The Guardian.
Heathrow is also expected to keep a check on traffic leading up to the airport and also compensate homeowners.
That said, few critics including John Stewart, chair of the Heathrow Association for the Control of Aircraft Noise, a local anti-expansion campaign, believe that this expansion will have a negative effect. "The government will argue that a new runway is particularly important in a post-Brexit world but the stark fact remains that a third runway will mean almost a quarter of a million extra planes using Heathrow each year. That will turn countless lives upside down," he was quoted as saying by the Guardian.